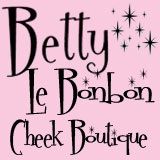 Betty Le Bonbon
is an Australian based online shop offering something that is very near and dear to me - Circle Skirts for Inbetweenies!! Designing amazing skirts for women with waist sizes 30-42 inches they fill a much needed gap in the market.
With a focus on well-made garments at affordable prices, proudly handmade in Australia they create the most adorable and twirtastic apparel that is a joy to wear, style and even able to be machine washed!
About the skirts:

Betty Le Bonbon skirts have been hand crafted to look beautiful and flattering on all shapes and sizes. The waistband emphasizes the narrowest part of your waist, while the full skirt flows over the hips and derriere, accentuating your curves and giving you that wonderfully feminine silhouette so reminiscent of women of the 50s.
Now that's enough talk lets see a skirt!!!
The fact that you can order by your waist size for these skirts means you get a spot on fit. I'm wearing the 33 inch in this style and it is perfect! I opted to go for the black and white style as my first skirt as it will match with everything in my wardrobe. The waist band fits perfectly and I've added my own waist belt to define my shape even more and create that proper 50's silhouette.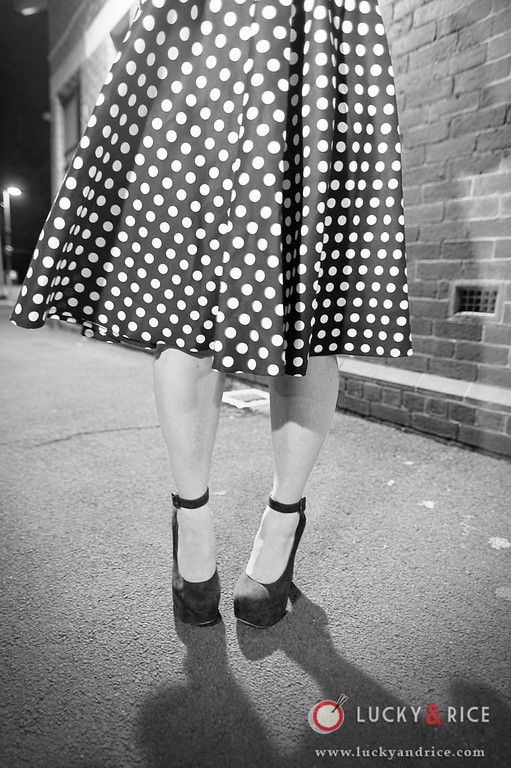 The polka dot print just pops and I love how this fabric drapes naturally on its own. Now this is the kind out outfit I would wear out on the town and I would even add petticoat underneath for a little more shape and flair. If you were looking for a more casual way to wear this I'd suggest ballet flats and a cute tank or tee in similar colours, even bobby socks if you have them!
I adore this skirt and I think I need to start a collection in all the different colours with red and white polka dot being the first on my list.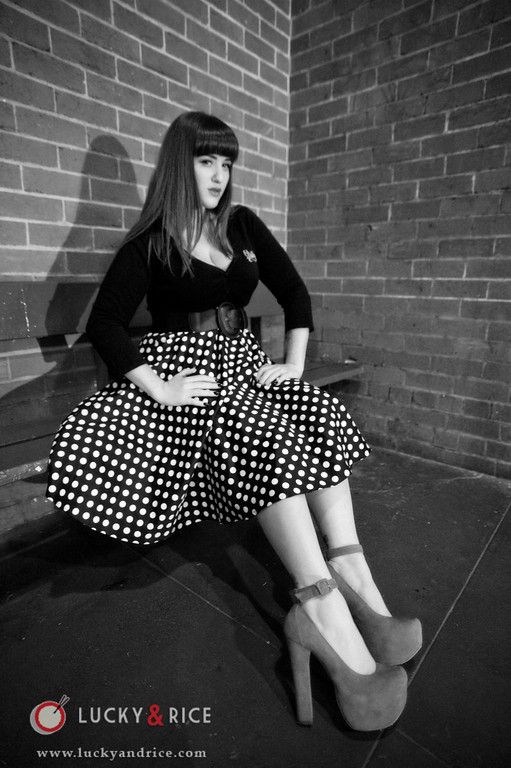 Althought they focus on 'inbetweenie' sizes they are happy to do custom skirts for bigger/smaller sizes with a 3 week turn around on sizes that fit outside of their range.
While you pick up a super cute skirt you can also get some brilliant accessories from Betty Le Bonbon. I'm loving the brooches and waist belts!
Black Patent Bow Belt
- $14.00
To make these deal even sweeter Betty Le Bonbon has created a discount for you my lovely readers!! You can get 15% off storewide until June 30 when you use CURVESTOKILL at the checkout!
Thank you to
Michael Alesich from
Lucky and Rice
for helping me with these shots and freezing with me last week.