Finally another post featuring one of my favorite alternative brands
Sourpuss
!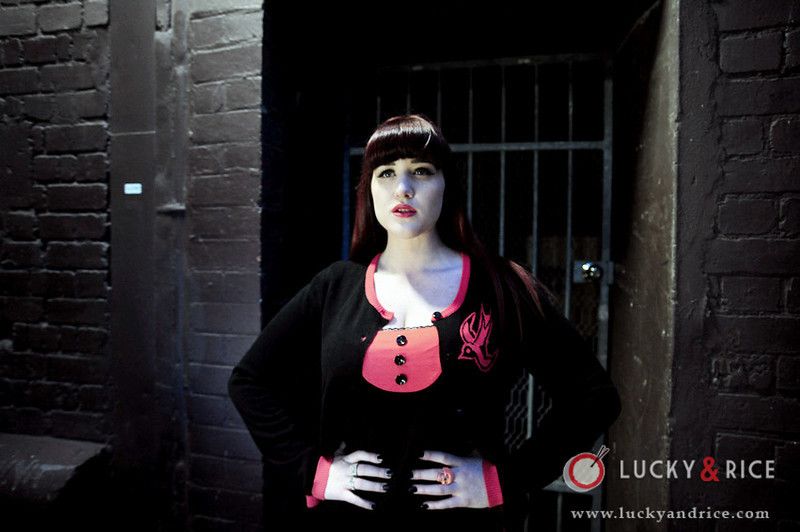 Perfectly paired together this very funky nautical inspired cardigan and tux tank are a match made in heaven! Black and red (a lot darker than shown in this images) are always perfection in my mind and I love the styles of these two items.
With a sparrow knitted into the fabric, matching cuffs and a large back motif this is a brilliant winter cardigan that will rock with skinny jeans and pencil skirts.
I'm wearing these two items in the XXL but they absolutely swim on me. The stretch in the tank top is very forgiving so could have gone down a size or two. The cardigan is also a little loose fitting and I think my safe be from now on is to go with an XL in all styles in the Sourpuss house brand.
The Chloe Tux Tank also comes in Black and white and a stripped fabric with a contrasting black tux insert.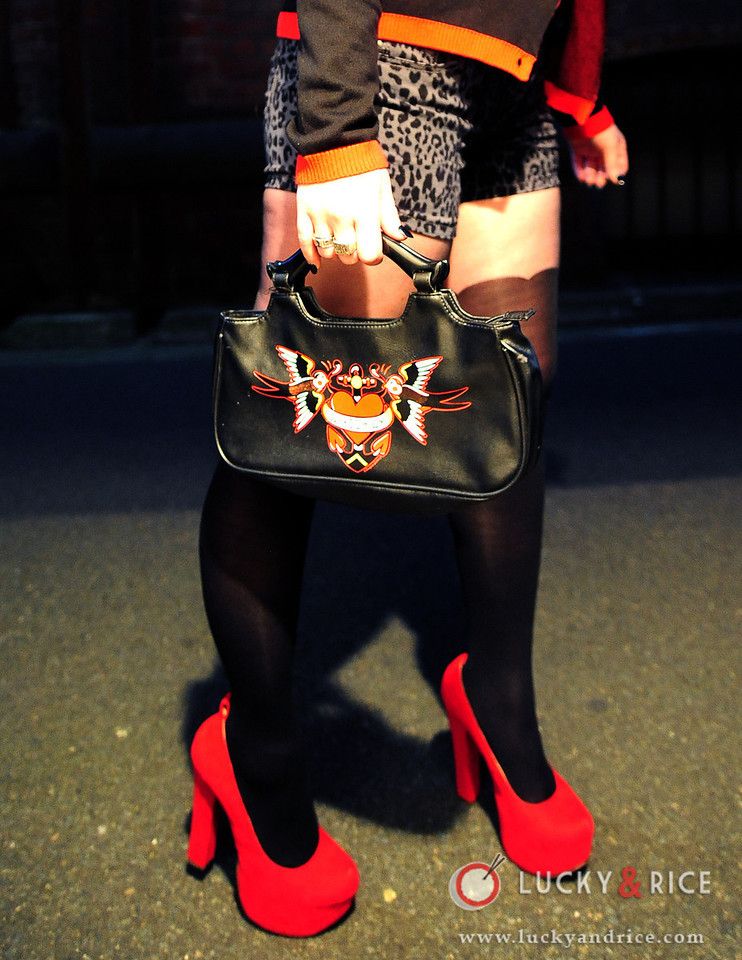 Now what would match better than one of Sourpuss's super cute hand bags. As soon as I saw this style I had to have it in my life. As a proud whiskey lover I absolutely adore it! This is the perfect small clutch sizes purse great for taking out in the evening when you don't want to lug around everything.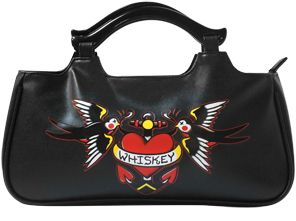 My shorts and stockings are for another post coming up very shortly!
Thank you to the awesome team from
Lucky and Rice
for their help with shooting this post! You two are brilliant!