For years I've loved the classic pinup updo/bandana combination but I've never really been able to perfect it. Well so I thought until now!!


Love from Pixie is a hair accessory range available at
Pinup Boutique
and they have created the no fuss, stunning and simple to wear range of bandana's. Made from adorable cotton fabrics and features a wired bow so you don't have to worry about getting it tied perfectly, it will stay put all day long!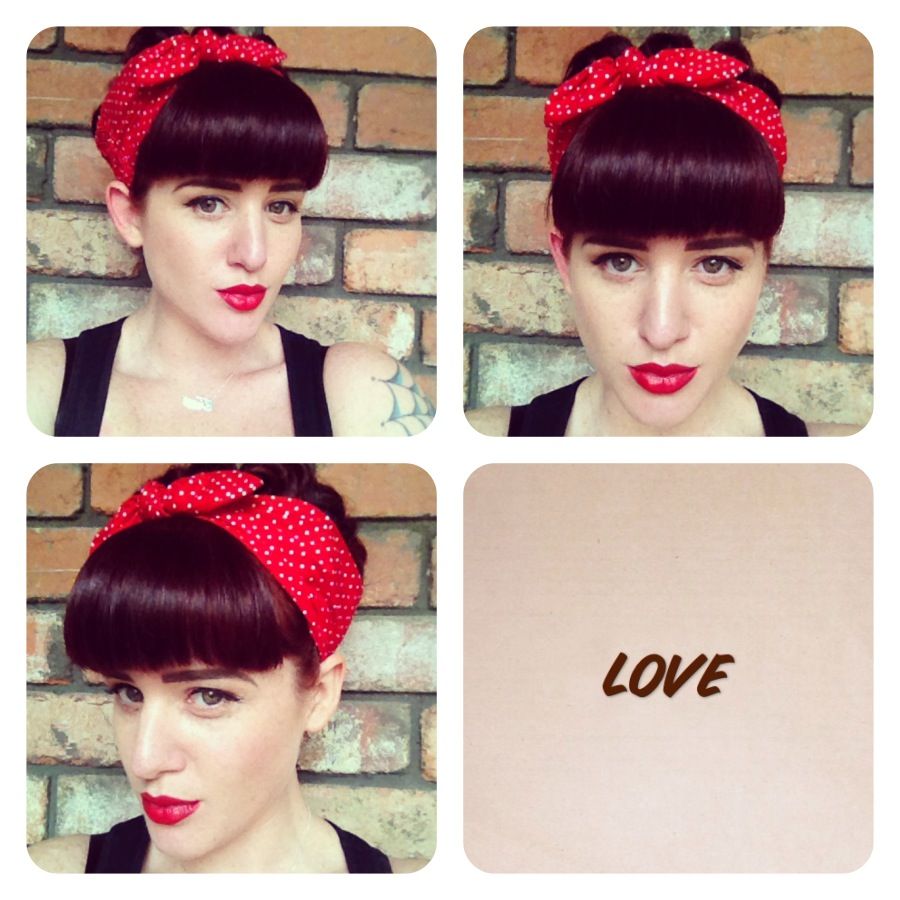 Red Polka Dot Bandana-
$15.00
My stand out favorite as the polka dot print is adorable. Now all I need is a top, cardigan and dress to match up with this headband.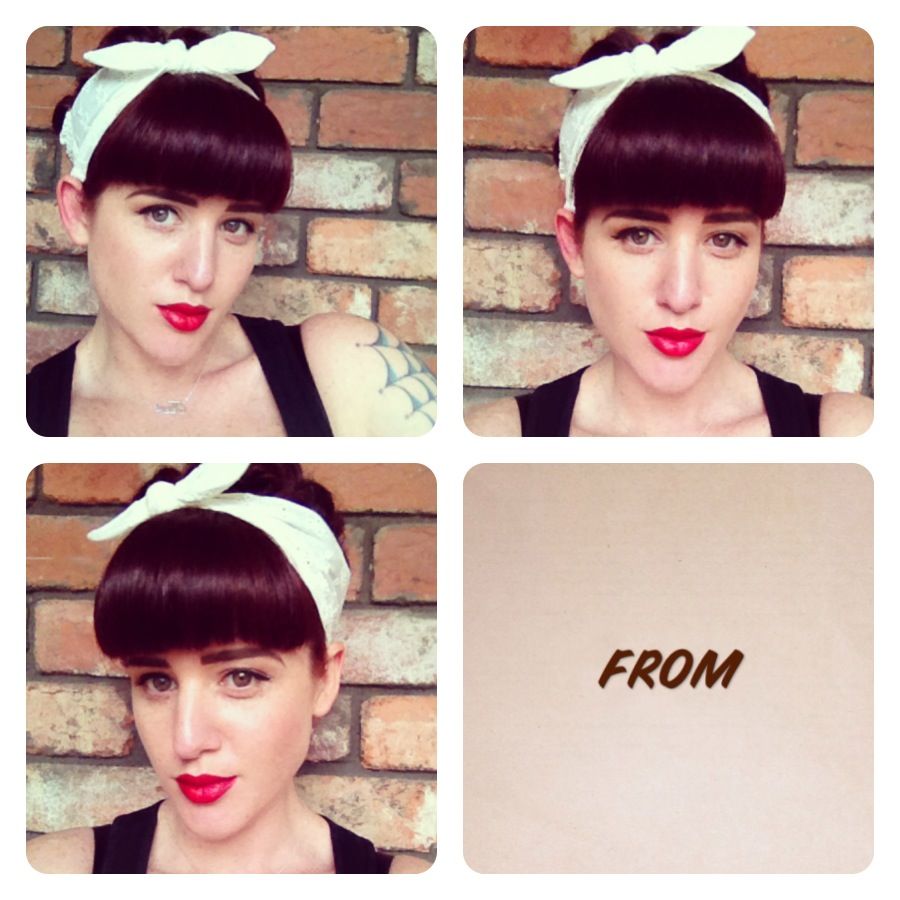 White Bandana
- $15.00
Some classic colours and styles to suit just about everything in your wardrobe. White for nautical outfits and pastels.
The black the core shade to suit pretty much everything you could possibly wear. I wear black mostly so this one is perfect in my collection.
Right now you can also find leopard, pink gingham, red or black polka dot and cherry print with lace trim. Just check out the
Hair Accessories
page.
For these shots I did a simple hair style many small victory rolls/curls all over my head but leaving room for the bandana to sit flat at the front. You can also wear your hair down with these headbands (just fold the largest area over in half) and with a high pony tail.