Recently I was contacted by the amazing people at
Vedette
and asked to participate in a unique challenge - wearing underwear as outwear!
Now when I first read this a scratched my head and though how on earth can I rock this look without feeling like a super hero? Not that it's such a bad thing considering I secretly wish to be batman. But with a little styling inspiration and some out of the box thinking I've come up with a two looks I really love featuring my new found perfect shapewear!
For me personally picking items for this feature was limited. I'm a G cup so I could not wear a built in bra or cupped item and I could only show a certain amount of any item really without just posing for you in my underwear. I would wear every item I could possibly get my hands on from their
webstore
but for this I needed something striking, something bold and something that would pop from beneath my layers.
So here is what I created :
Torrid Purple Sophia Skinny Jeans - Sold Out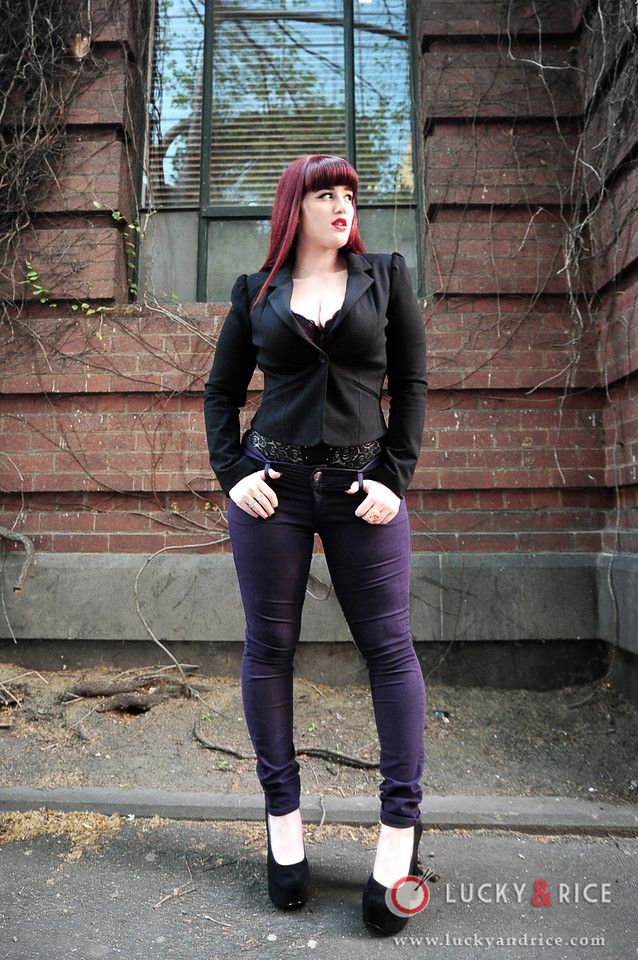 Alternative top - Portmans Blazer - Sold Out
For this bodysuit I wanted to show two looks. These are both very sexy and pinup styled undergarments but I wanted to work them into a more modern funky set of outfits. With the jeans and crop styles you you get a hint of patter or colour and your curves just pop. This style has a busk at the back.
They are almost a half corset, half shapewear creation. It looks divine and sculpts you into that brilliant hourglass figure. When I first wore this out I made everyone fell my waist and the boning. Even showed a few of my girlfriends just how brilliant it looked privately!
Moto Jacket - Jay Jays Sold Out
Torrid Purple Sophia Skinny Jeans - Sold Out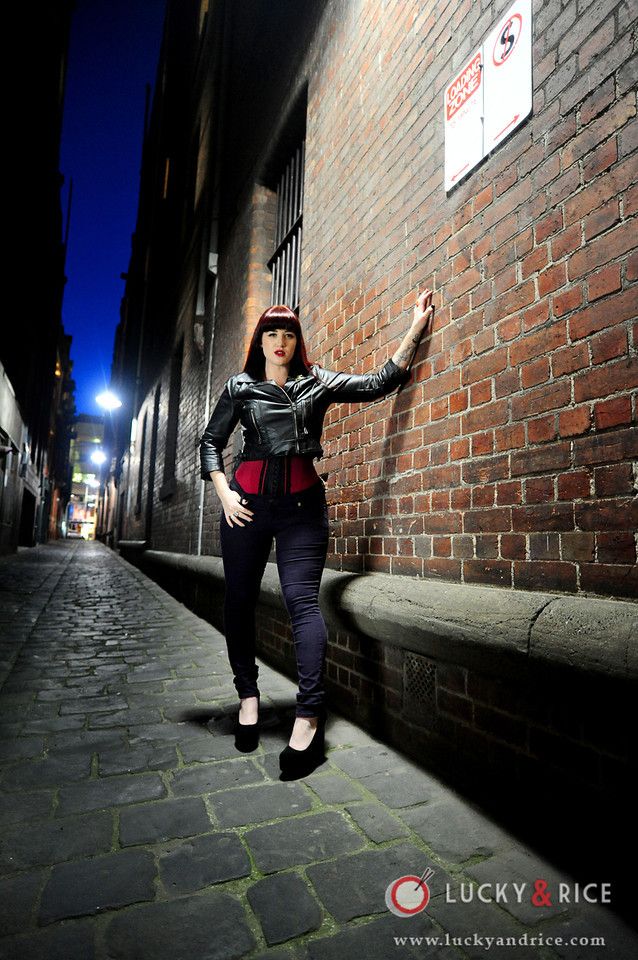 I feel so amazingly sexy and even more curvy in these bodysuits. This style has a busk at the front which is much easier to get into. They are both brilliantly crafted and arrive packed in the most amazing gift boxes. Invest in these now while they are on sale.
I wear the Large in both of these items and I have a 33 inch waist and 42 inch hips. I will be trying more of the selection available from
Vedette
so I will be sure to update you as I go.
But wait there's more!
The amazingly generous people at
Vedette
are giving 3 of my lucky readers a chance to own a brilliant item of shapewear from the webstore!
To WIN just follow the following my rules and the Vedette Guidelines.
Vedette Shapewear Guidelines
1. You must follow my blog - You have to be a follower of my blog! Via Google
Friend Connect
- this is a must as its the only way i can check! If you have a blogger page or an open id that will work too.
2. You must write ENTER ME and leave you email address.
3. You must like the blog fan page on
facebook
!
4. You must like
VEDETTE'S facebook page
or
Twitter Account
- We will check this!
5. I will pick 3 winners. Each winner will score 1 item shapewear of their choice. You can choose any item buy nothing from the SENSUALE line (so sadly these styles are not available.)
6. Returns and size exchanges due to sizing will occur a fee so you will have to give me your exact measurements so I can provide Vedette customer support with the appropriate information.
7. Giveaway is open to international readers aside from the Philippines.
Giveaway closes Thursday the 25th of October.
Good lucky girls!!!
P.S So many thanks to my awesome team on this shoot from
Lucky and Rice
! You guys were amazing!