Sorry I've been a little quiet guys! It's been a bit nutty down here but I'm getting lots of shoots done and I'll have so fantastic outfit posts for you starting next week!
I'm working with some really brilliant companies at the moment so I just wanted to what's coming up soon. There will be posts from Torrid, Stop Starring, Hell Bunny and a special feature for GMK! More styling from my favorite UK companies and a very special feature from an amazing Aussie Designer.
It feels like forever since I've uploaded an outfit post but I promise in the next few weeks I'll be shooting like crazy!
In other news my latest editorial has gone live in
Plus Model Magazine's
latest issue! Here is a sneak peak.
I'll be posting a full review of all the amazing items I reviewed later this month!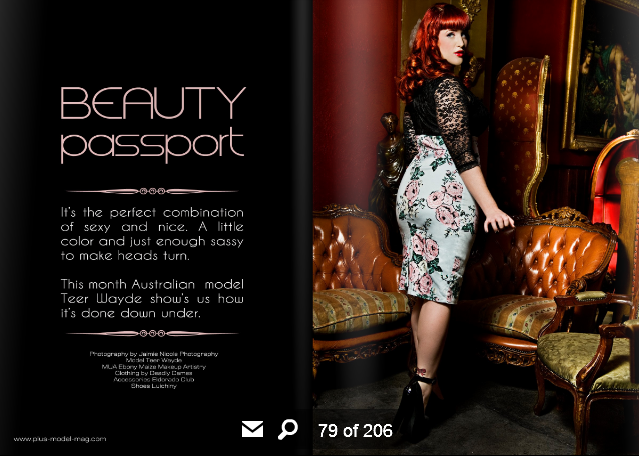 Credits :
Photographer - Jaimie Nichole Photography
Styling - Pinup Girl Clothing, Deadly Dames and Eldorado Club Jewelery

I'm wearing the Deadly Dames Je T'Adore Dress in Victorian Rose Print - $148.00US

Location - Polly
You can see the whole set via the April Issue of Plus Model Magazine found
here
!