Wrap me in David Bowie and the union jack and I will be a very happy girl!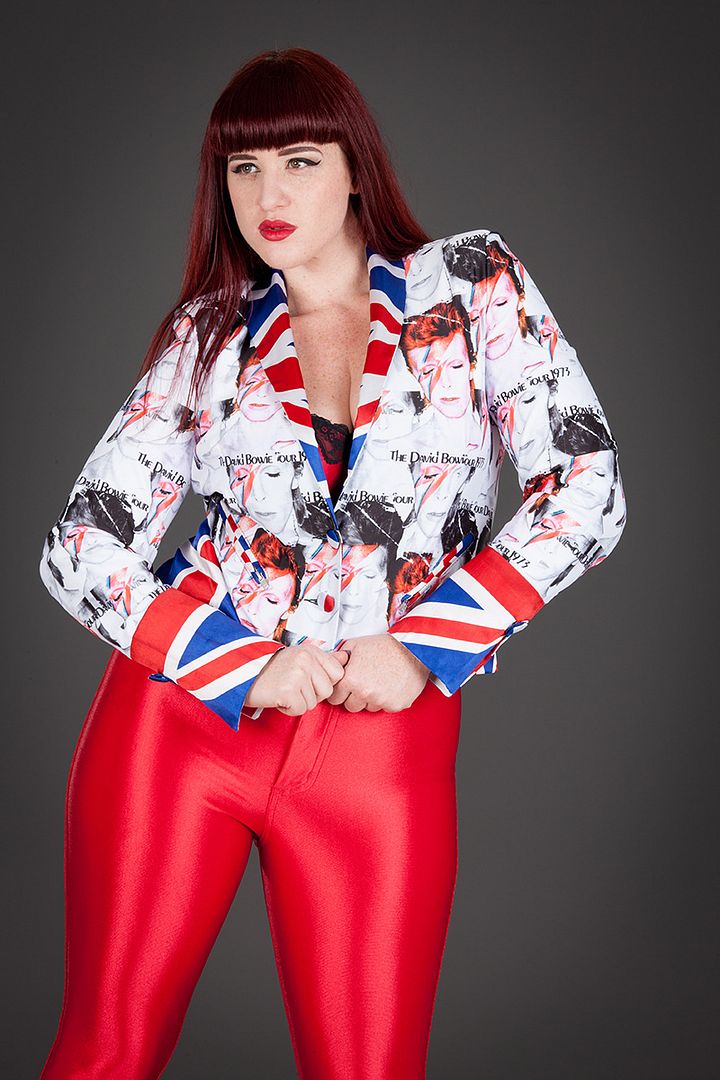 Charles of London Bowie/Union Jack Jacket
- £160.00
American Apparel Red Disco Pants
- $112.00
Ever since I was a little girl I've had an obsession and huge love for Bowie. So when Charles of London brought out their Bowie Print I knew I needed something in my wardrobe covered in his brilliant face! The mix of the iconic Aladdin Sane image and the union jack totally stole my heart.
This cropped yet fitted jacket is brilliant and will make you stand out in a crowd for the most brilliant of reasons. I absolutely love every jacket I get from Charles of London, the quality and details are exquisite. This glam rock tuxedo jacket is my new love. From the print to the soft satin finish, the zip pockets to the metallic lining every feature just rocks.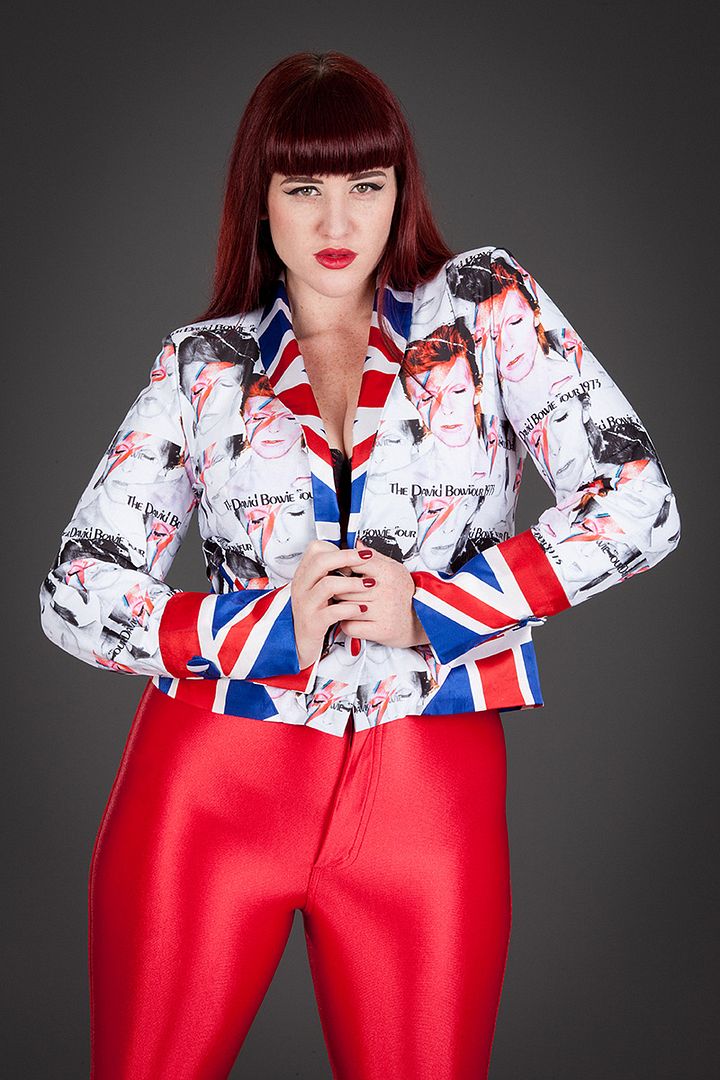 I'm wearing this in a size Large and it is a perfect fit as are all Larges in their range. The fabric is no stretch but this does not matter one bit as this fits like a second skin. I paired this brilliant tux jacket with my bright red disco pants to make it pop even more! I think the combo works perfectly. I wear the disco pants in a Large as well. They are seriously amazing and if you don't own a pair I suggest you pick some up now. I'm gutted that my black pair have ripped as I can't wear them any more!
This jacket is a must have for every David Bowie fan on the planet!!!