Kreepsville 666
- feeding your need for horror orientated fashion and style. Fashion for all rock n roll zombies, ravenous dead girls and morbid monsters.
For years I've loved the creepy, kooky and devilish designs from
Kreepsville 666
. From the first moment I saw their 'DEADGIRL' necklace I knew we were a match made in heaven. As you know I'm a little bit of a horror movie addict so as soon as I see awesome accessories and spooky clothing it has to be mine!
So in true Teer style I wanted to add a element of pinup and my own way of styling to the items I needed to shoot.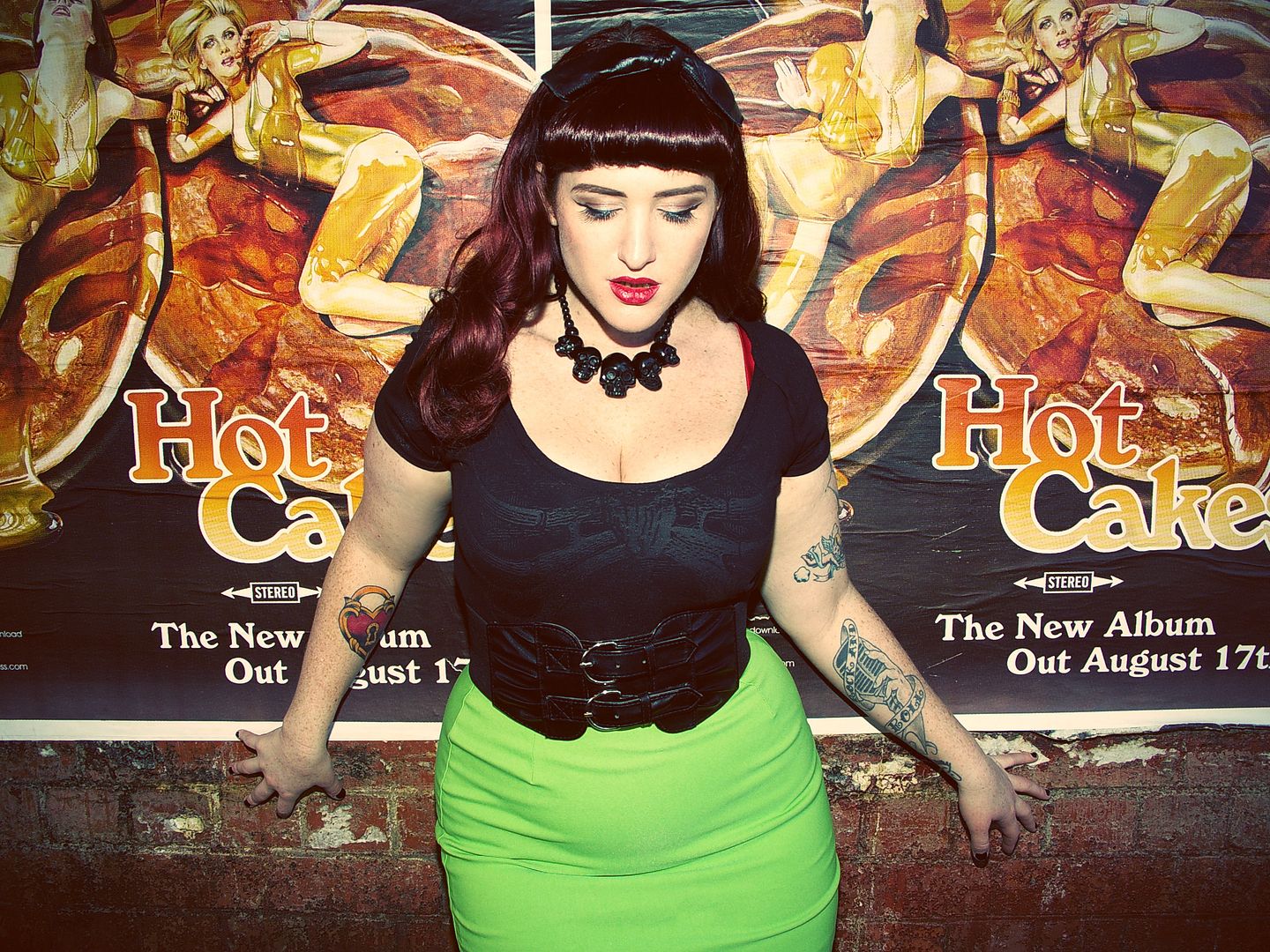 Belt Torrid (sold out)
I wanted to show two ways of wearing this rocking tunic style mini dress. I'm really fond of items you can work into multiple styles and this Skeleton tunic doubles perfectly as a top under high waisted pencil skirts. Wearing a tagged size of XL this tunic dress fits like a glove, is super stretchy and so comfortable.
I paired this with my brilliant Perfect Pencil Skirt from PUG and I think the match works brilliantly with the super bright lime green in this skirt. I'm wearing the perfect skirt in a size XL and it's a great with a lot of give. I'd be interested to try the next size down as the fabric is so stretchy.
I also paired this with one of my stand out favorites pieces the black Skull Collection necklace.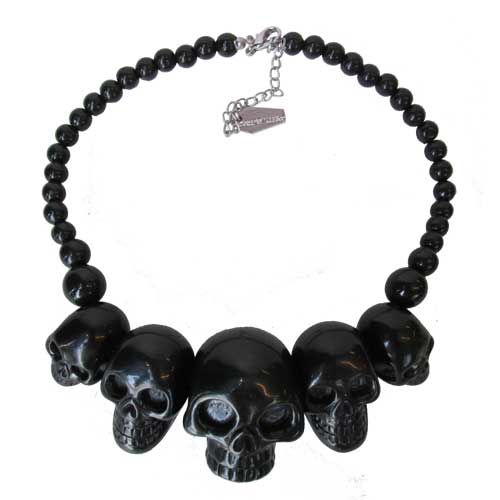 How awesome is this piece? Chunky, stands out brilliantly with any outfit and also comes in
purple
,
green
,
pink
and
white
. It's clear now that I need one of each and pretty much every accessory in the KreepsVille webstore.
Now to show you the Skeleton Tunic as a dress!
Wearing the tunic dress as an actually dress makes the bone print pop out even more so than when wearing it as a top. The print also comes in a variety of bright colours but I find the black skeleton style turns heads twice when people realize what it is.
This is a mini dress so it is short but it's a really good legnth. I'd wear this in summer and in the colour months with stockings. Then with the cooler months I'd layer this dress with cardigans or funky knits.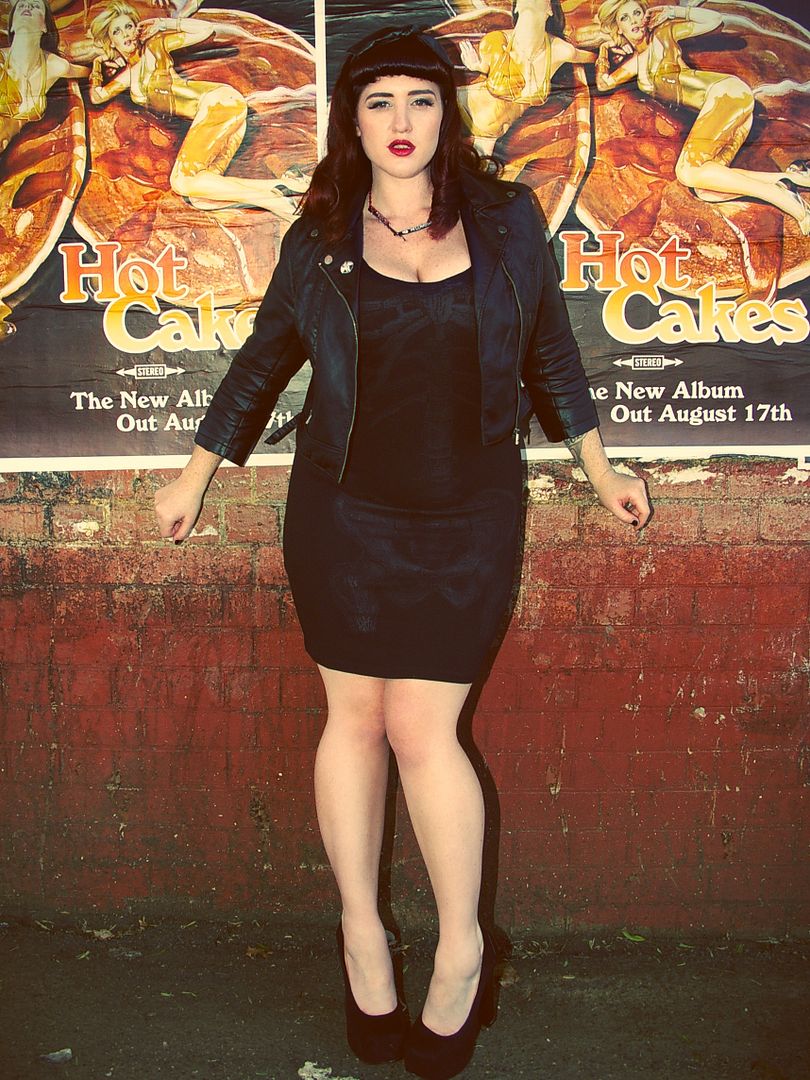 Bright, bloody and totally brilliant! The way this necklace cradles your neck is perfect. My favorite feature is the half and half colour of the chains. One side is red, the other black and it's one of my favorite colour combos.
Many thanks to
Nic Doncon
who took these images and the last few sets you've seen me post. He is an absolute gem and such a pleasure to work with! I can't wait to create some magic with him again in the future.