I'd like to welcome a guest/sponsored post article to you my readers. A little how to guide for dressing for dates. Hope you enjoy!
3 gorgeous outfits for a day date
If you're going on a day date, you need to wear something casual but stylish and attractive. If you're looking to
dress an hourglass figure
, then you want to accentuate your waist and slim down your hips. Here are 3 ideas for gorgeous outfits to wear on a day date.
If your day date is still going to be relatively formal – if you are going out for lunch, say – then a pretty dress is the perfect choice. As it's a more laidback date, you don't want to wear anything too revealing. Go for a scoop-neck cut instead of a plunging neckline, as this will still flatter your bust without showing too much skin.
While an
LBD
is perfect for the evening, you want to opt for something a bit funkier to suit a relaxed daytime atmosphere. Choose a pretty pattern or bright colour that you think reflects your personality. To make your dress look more casual, wear it with flats or boots and opaque tights.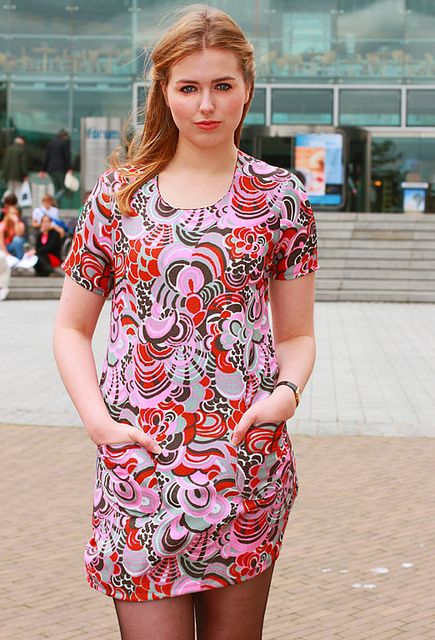 If you feel your dresses are all too formal, then go for a patterned skirt and figure-hugging top. A maxi-skirt will make your legs seem longer, while a knee-length one allows you to show off your slender ankles. Avoid skirts that are structured around the hips as they'll swamp your curvaceous shape. Go for a wrap-around skirt that slims your stomach and wear a tight top to show off your bust.
Don't be afraid to experiment with fun prints and vibrant colours, as these will show your date a fun side to your personality. However, if you do go for a patterned skirt, then keep your top plain. Large patterns all over your outfit can make you look shorter and wider.
Casual jeans with a chic shirt
If you're going on an active day date, such as a long beach walk or a romantic picnic, you'll probably feel more comfortable in a pair of jeans or trousers. Avoid skin-tight materials that taper at the ankles as they'll accentuate the size of your hips. If you're wearing tight jeans, break them up with some sexy knee-length boots. You're better off looking for a pair with a straight leg that will streamline your frame, or bell-bottoms, as these will balance out your hips. Make your outfit more glam by wearing a v-necked shirt and a vintage neck-scarf.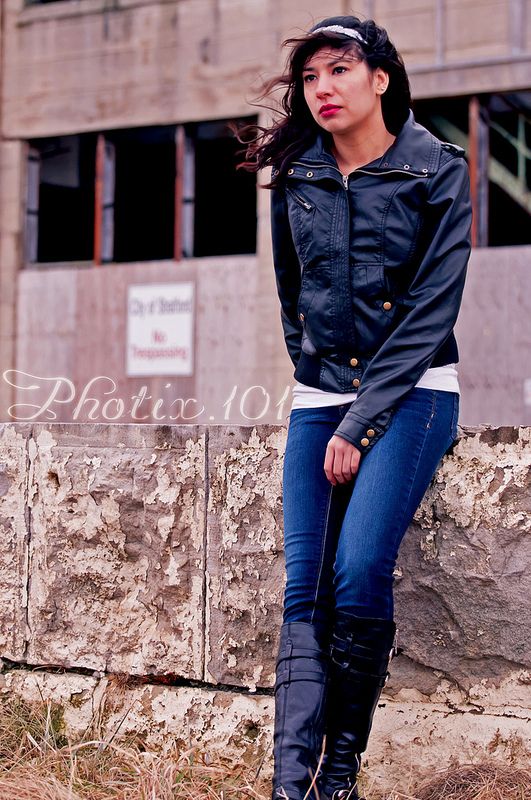 Make sure you wear the right size clothing. Don't be tempted to swamp your frame in oversized clothes – you want to show off your small waist and sexy curves! But clothes that are too small will reveal all your lumps and bumps.
Wear the right underwear. The majority of women are still wearing the wrong bra size, and you want to show your chest off to its full potential so make sure you get yourself fitted! Invest in some 'no visible panty line' underwear, particularly if you're wearing a figure-hugging dress.
Go for a jacket that's the right length. If you're taking a jacket, then choose one that's waist-length as it'll slim your frame. Avoid jackets that reach down further than your hips, as they'll make your legs look shorter.
If you've perfected your wardrobe but you're still looking for someone to take on a romantic day date, then why not try meeting people through an online dating site like eHarmony.
It's easy and free toget your personality profile
and see who you're matched with. Before you know it, you could be showing your gorgeous outfits off to someone special.