What you only wear your swimsuits to the beach?

What if you don't go to the beach all that often?
Well then you're like me! I own 7 bathing suits and 2 bikini's but I rarely go swimming and although you might find this a bit crazy but I actually love wearing my swimsuits as bodysuits!
I've always loved bodysuits as I wear a lot of high waisted or form fitting garments and having a secure and fitted suit helps for clean lines and sometimes a little extra suck me in power.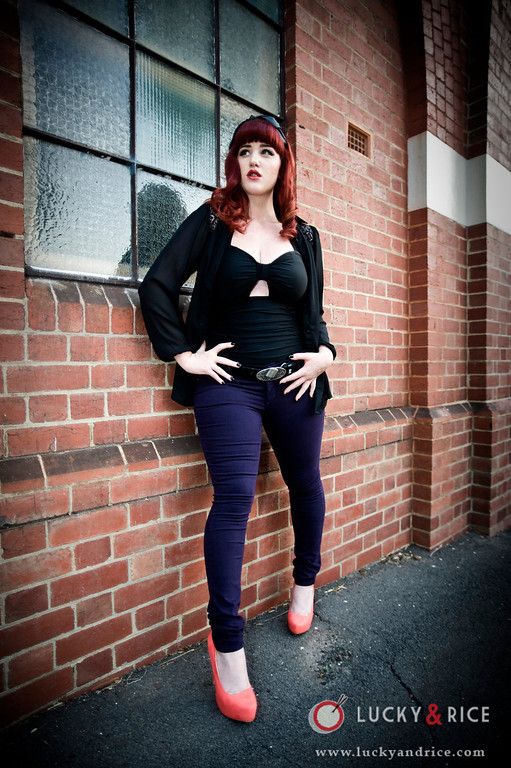 Black Chiffon Crochet Yoke Button-Up Top
-$37.89
Black Halter One-Piece Swimsuit
(SOLD OUT) - $68.50
Torrid Denim - Deep Purple Sophia Skinny Jeans
- $58.50
Coral Suede System Heels
- $39.50
Head to toe, shoes and clutch bag all Torrid! Steering away just briefly from my usual pinup look I had a specific idea style wise when I put in my order. I then crossed my fingers and hoped that I'd picked everything right and you can see by the final result it really worked!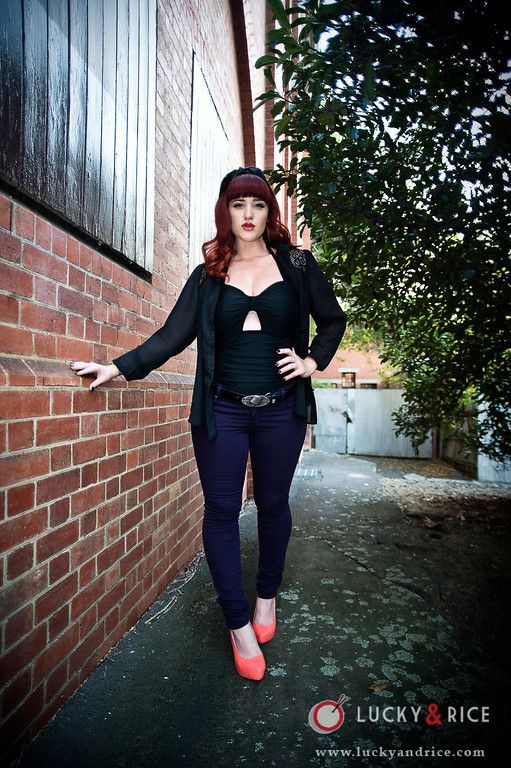 This swimsuit is amazing, I'm so sorry it's sold out but for US residents maybe race into your local store and ask if there are any available to purchase still. It sucks you in and 'm wearing a size 0 and it's very form fitting, so upsize if you want a little more room. The peak'a'boo bust is perfection, I loved the fit and the cheeky skin shown.

I paired this with the sheer shirt which would also rock on the beach if you are looking to cover up a little. This is the smallest size and has heaps of room when done up. The elastic in the sleeve is rather tight though and after wearing this for a short time it left a mark in my forearm. I've got rather small forearms and wrists so it must be unusually tight.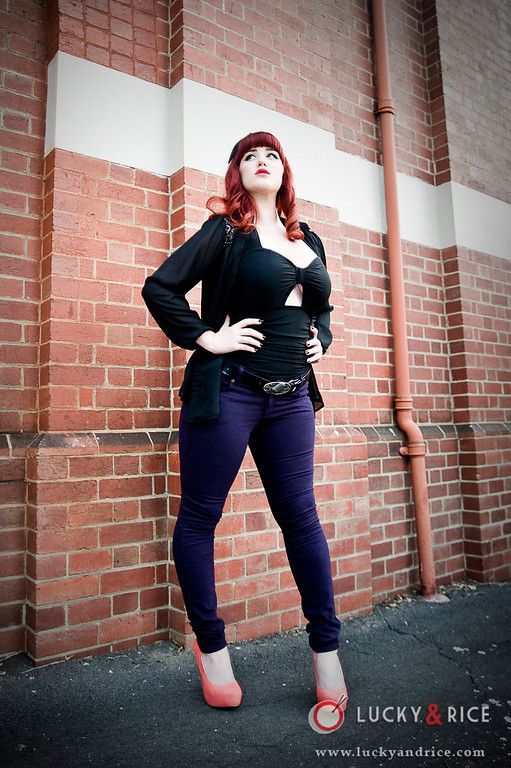 Purple skinny jeans - yes please!! I've got a pair of purple skinny jeans already in my closet but I really love this shade as it seems to pop a little more. These fit perfectly in a size 12 like most of my Torrid skinnies and they are perfectly fitted at the ankle. To break up the outfit a little more I'm wearing my favorite Fellon leather belt and my Shure55 microphone belt buckle.

I had to choose coral shoes to go with the purple jeans they are a match made in heaven!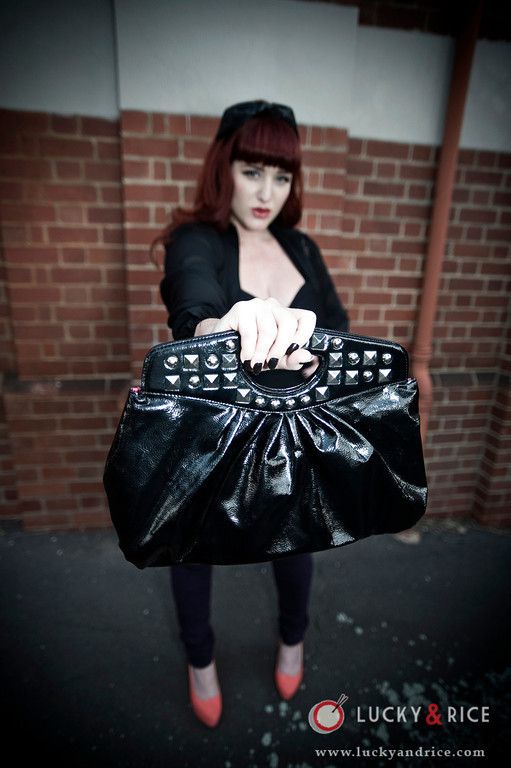 Rock Rebel - Black Stud Clutch
- $29.50
This clutch rocks! I can't explain how much I love this rock'n'roll little number! It's a great larger sized clutch so you can fit all your essentials in and pair this with pretty much anything! The studded features give it a real rock chic feel and it is also available in
hot pink
.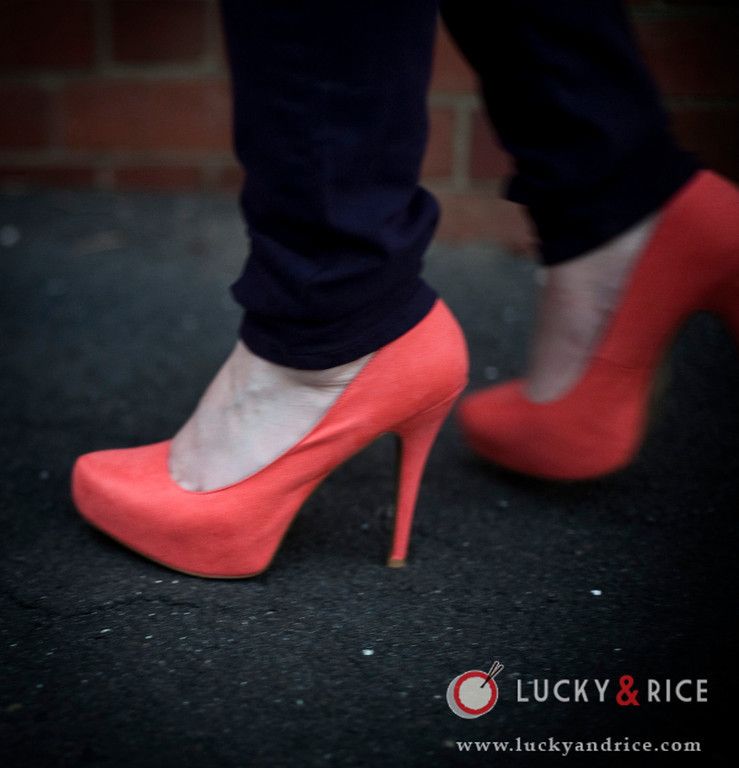 Coral Suede System Heels
- $39.50
These coral pumps are deeeeeeelish! I've never owned a pair of shoes in this colour but now I'm 100% sold on it! That much so I purchased a coral lipstick this week! Like a majority of shoes for Torrid these are wide width so I ordered one size down. They fit a little tight but when worn for a while they shaped to my foot.