April seems to be an awesome month for press!
I've got a small feature in
Inked Australia/NZ
in the March/April addition available right now.
Just a small feature about my tattoos, first ink and future ink. This magazine is fantastic (currently swooning over the latex editorial) so be sure to pick up a copy asap from your local news agent or online.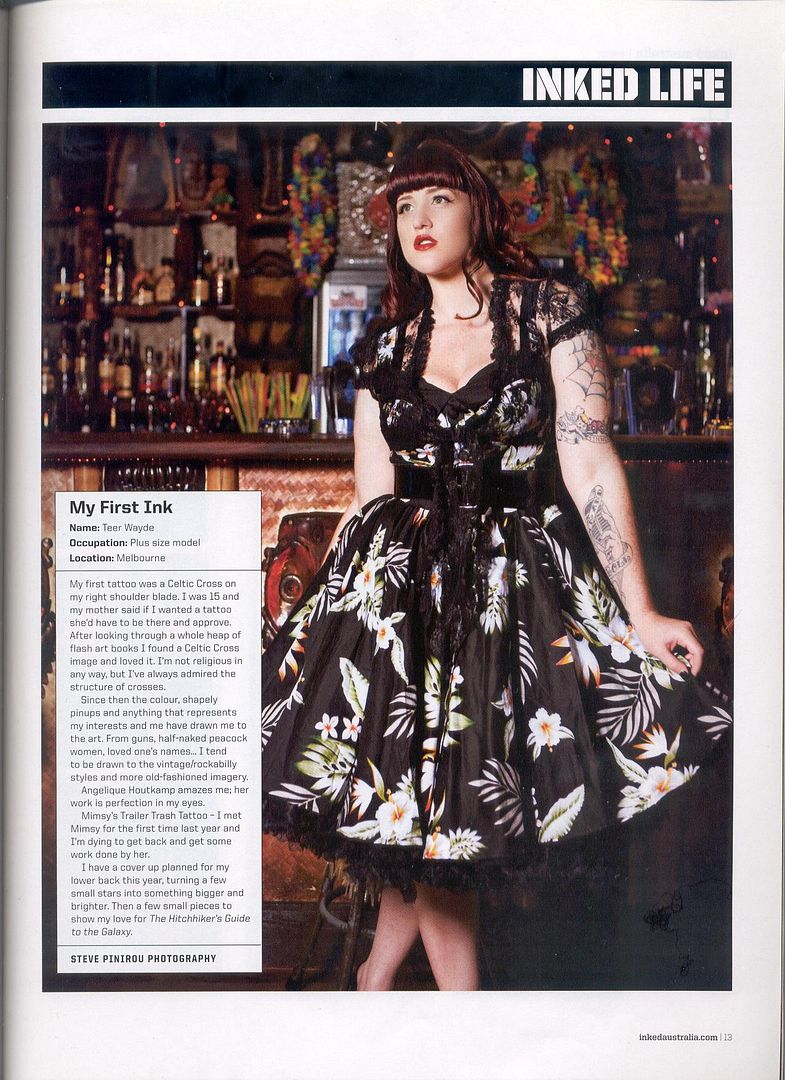 Outfit :
Kiki 50's Dress
-
£54.99
Long Black Ruffle Petticoat -
£30.99
Lace Bolero Shrug
-
£17.99

Photographer -
Steve Pinirou
Location -
LuWOW
In other news I'm shooting like a mad woman over the next few weeks so expect many outfit posts. I'll also be announcing my new giveaway next week so keep checking back via the blog and the facebook page for more details.