Last night I was lucky enough to attend the amazing Target Von Follies Runway show featuring designer, creator and goddess Dita Von Teese.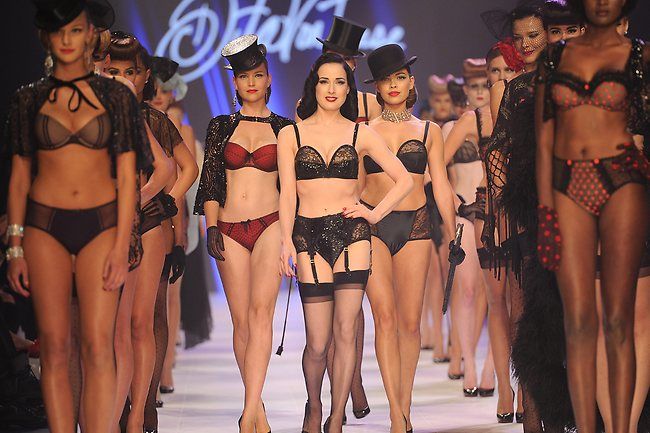 Image Source -
Herald Sun
Now I was nearly going to miss out on this fantastic event but as luck would have it Dita was gracious enough to give me two tickets to the show! As we walked in to the space I was giddy, so excited to see the show. I've seen many runway shows before but this one was different! To our surprise when we arrived in our seats we were in the front row!
I actually went to the casting call for this show and walked for the panel in my underwear baring my bouncing bits and tattoos. So I knew just how amazing these models were going to be in advance and I was not disappointed.
Now I'm not a photographer but here are some of the shots from my perspective. At the end of this post I've added more press shots from the Herald Sun and Fashionising.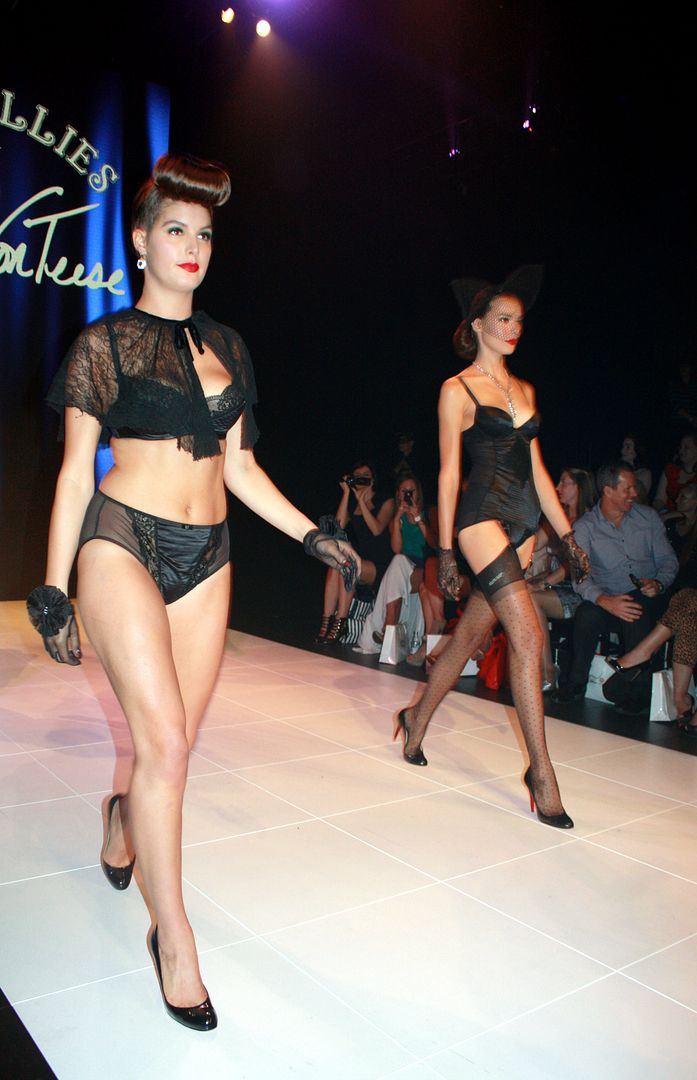 The show was stunning and an absolute triumph for Dita! Featuring models of different shapes and sizes, different races and skin colours it was a mixture of beautiful and inspiring women.


Dita designed her range so that women of all shapes and sizes could feel amazing about themselves. She did not limit her choice of runway models to standard size 8 or bellow but provided us with a sea of all shapes, sizes and curves. With many plus size models of a size 12/14/16 you could identify with how the lingerie would look on your own body. Seeing such curves on the runway made me overwhelmed with pride!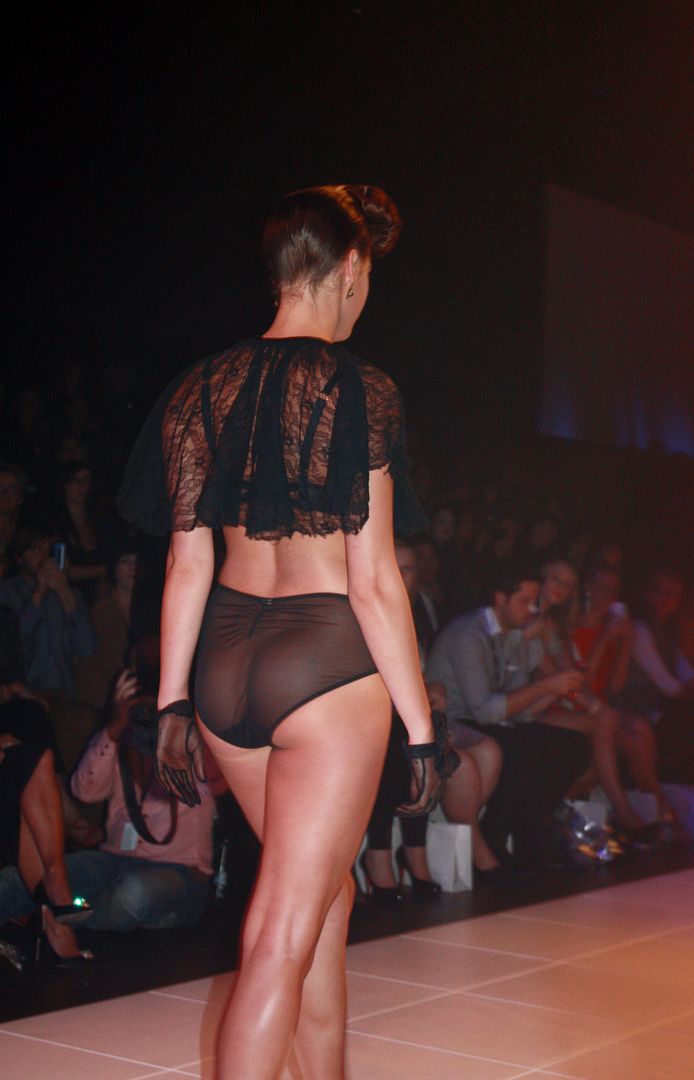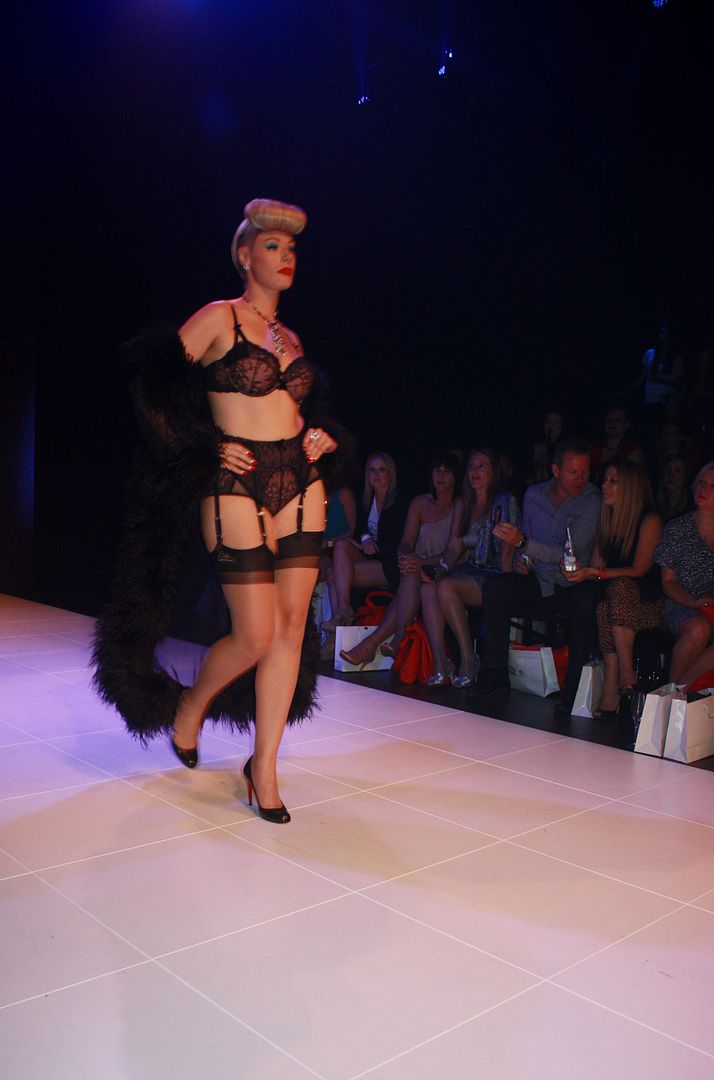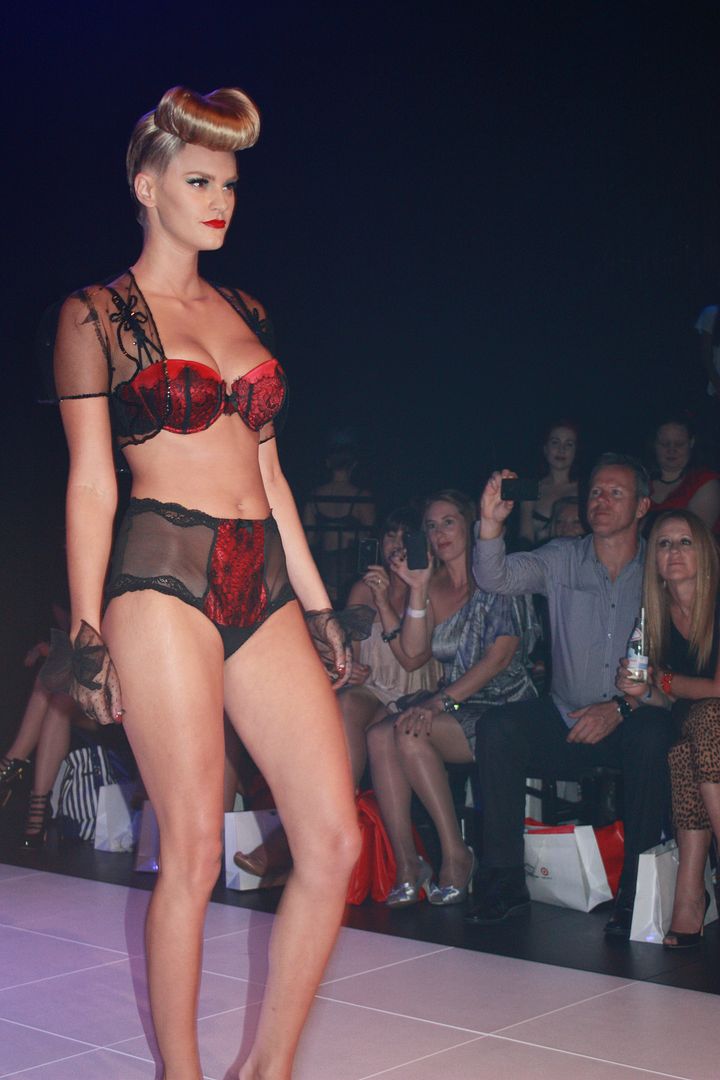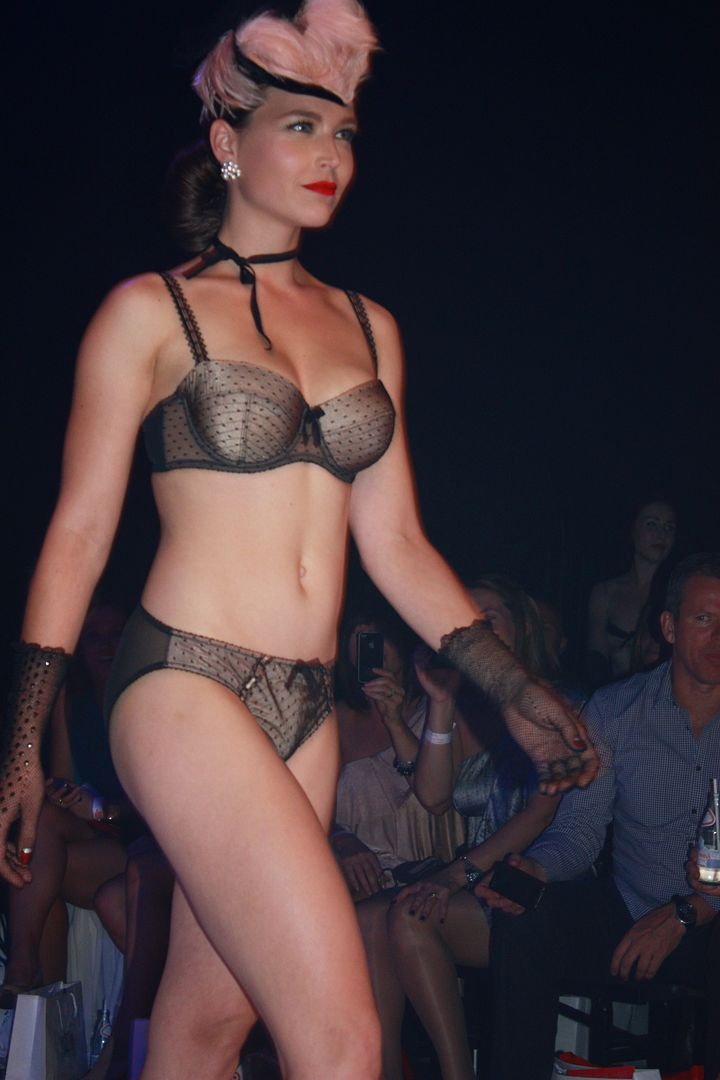 Seeing all of these amazing women strut, bounce and walk perfectly down the runway was absolutely inspiring. So many stunning bottoms to view from my vantage point and in the sheer lace, polka dots and fishnet - oh my they were even more amazing!
Now to the fashion!
Each set in this range was absolutely lush. With delicate fabrics, lace, embroidery and satin quilting. Models were styled with some items from Dita's own collection, lace masks by
Laura Kranitz
, top hats, stockings by
Secrets In Lace
, props (I loved the whips) lounge wear by Palace Costume and Jewelery from
Ben Amun
.
I've written about all my favorite items in my previous two posts but I have to say seeing all these items in the flesh only cements my love for this collection and makes my wishlist longer.
My stand out favorite accessories where the shoes by Christian Louboutin *swoons* and the amazing collection of capes and capelets!
My favorite looks from the show :
Images bellow Sourced from -
Herald Sun
Images bellow sourced from
Fashionising - Photographer Kelly Dehna
Dita's next range will be expanding the size/cup range so I can't wait to find out more information. The styles above as shown by these stunning plus size models are in sizes 16-20C, D and DD. The plus size models were a mixture of girls from
Bella Model Management
and
BGM
and they rocked that runaway!
You can purchase this range in store and via the
website
.
It was also lovely to see so many familiar faces in the crowd and bump into many friends. I also had the honor of briefly meeting Melanie Greensmith of Wheels & Dollbaby. Then bump into and chat to Natalie Wakeling, Darrianne Donnelly from
BGM
and her amazing models Kavita and
Melanie!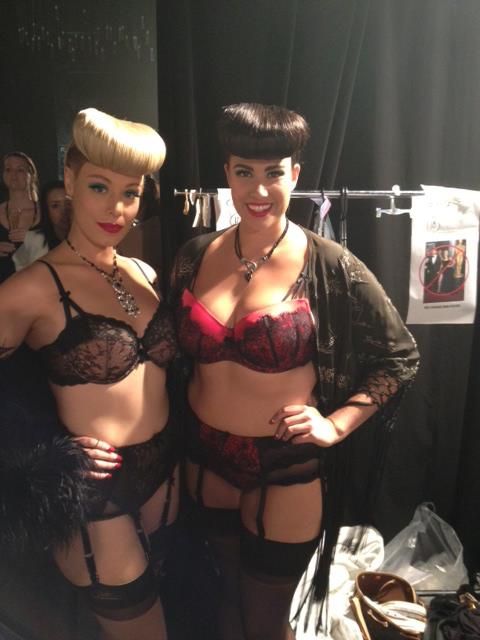 Melanie and Kavita of BGM backstage