Every now and then I like my outfit that much that I talk my lovely man into snapping a few
candid
images of it. Today was one of those days and my oh my did mother nature bring out her big guns right in time for these shots!
The perfect little floral summer dress! I'm having hit after hit with floral frocks from Torrid this summer, I've never owned so much print. I've always loved floral and bright prints but I've never been sure of what suits me, now I'm swooning for prints like this.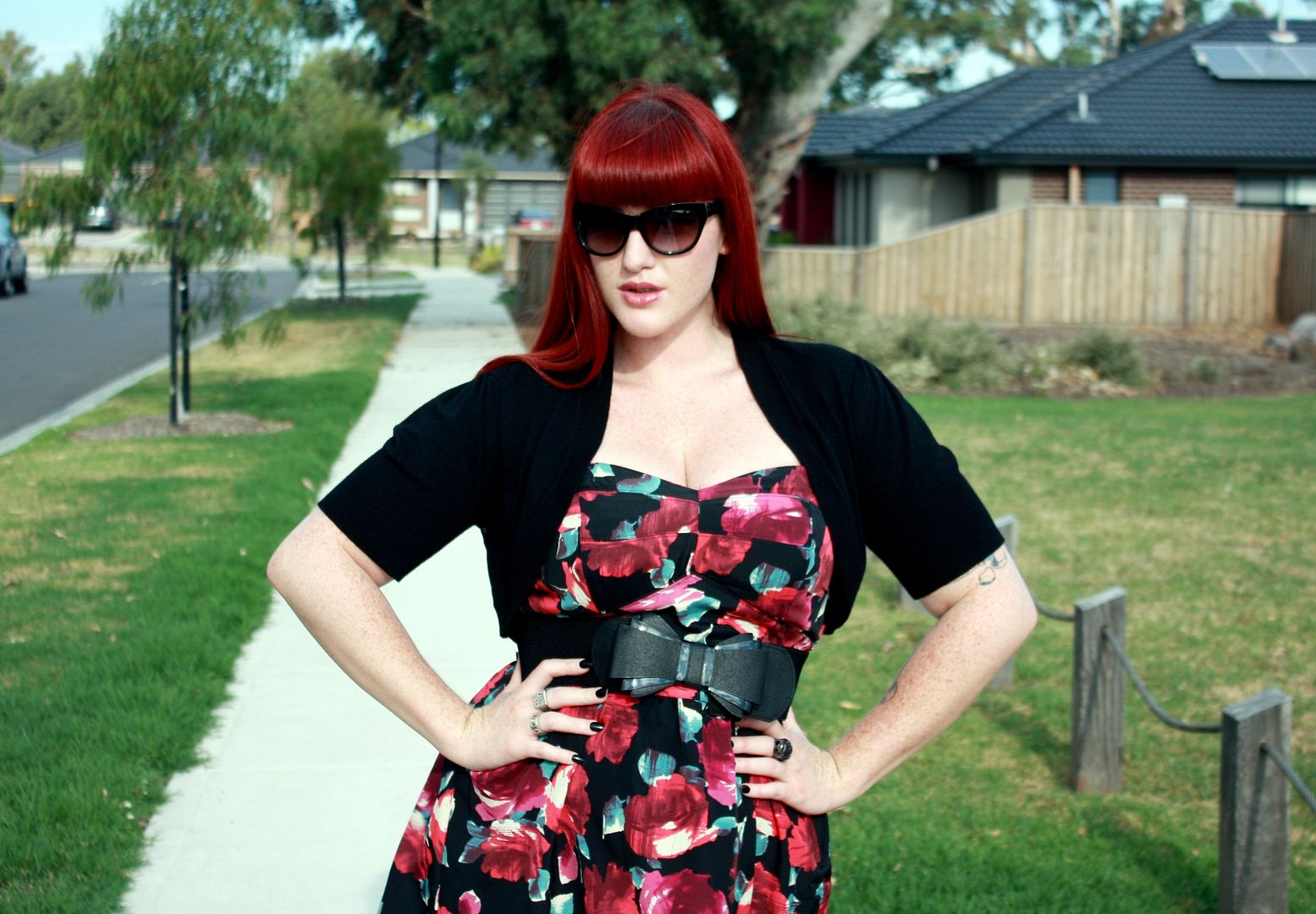 I'm wearing this in a size 12 and unlike most of the dresses I've recieved from torrid this actually fits my bust and waist perfectly. Being an hour glass I can have too much room in the waist but this is a perfect fit. The bust is sweet yet shows great cleavage and the spaghetti straps are adjustable for different size busts. The smocked back it actually nips you in at the waist but I've also added the black bow belt to accentuate my shape even more.

The cardigan (size 0) is a basic but I think I'll wear this over so many tanks and little dresses. The back has a black lace panel at the back giving it a little bit more of a rock and roll edge.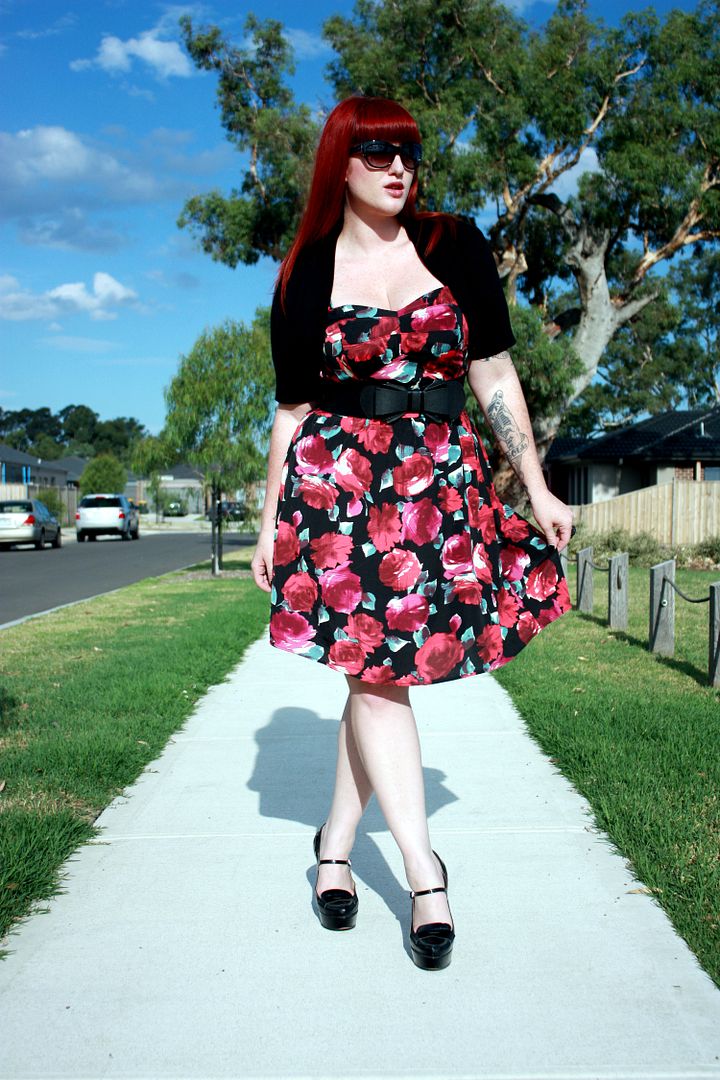 After the success of the last two Torrid belts I've had I gave into this adorable bow belt. It's 3 inches wide so it is thick enough to give you a great shape. The whole structure of the belt other than the bow is elastic which sadly means this is a little to large for me. This is nothing that a few stitches can't fix.
I can't wait to wear this as the weather cools down as well. Pairing floral with leather biker jackets and knew high boots is my favorite Autumn style so I'm actually excited for the next two seasons!
Now don't forget to enter my
Torrid Giveaway
for an amazing Queen of Heartz dress!