Dita Von Teese
exclusively to Target.
This second range including five stories that embrace key features from decades past such as 1950s-style over wire, intricate fishnet detailing, immaculate lace finishes and satin quilting.
Now lets swoon over these amazing items and get our credit cards ready for March the 2nd when you will be able to purchase all items via
Target Online
and in store.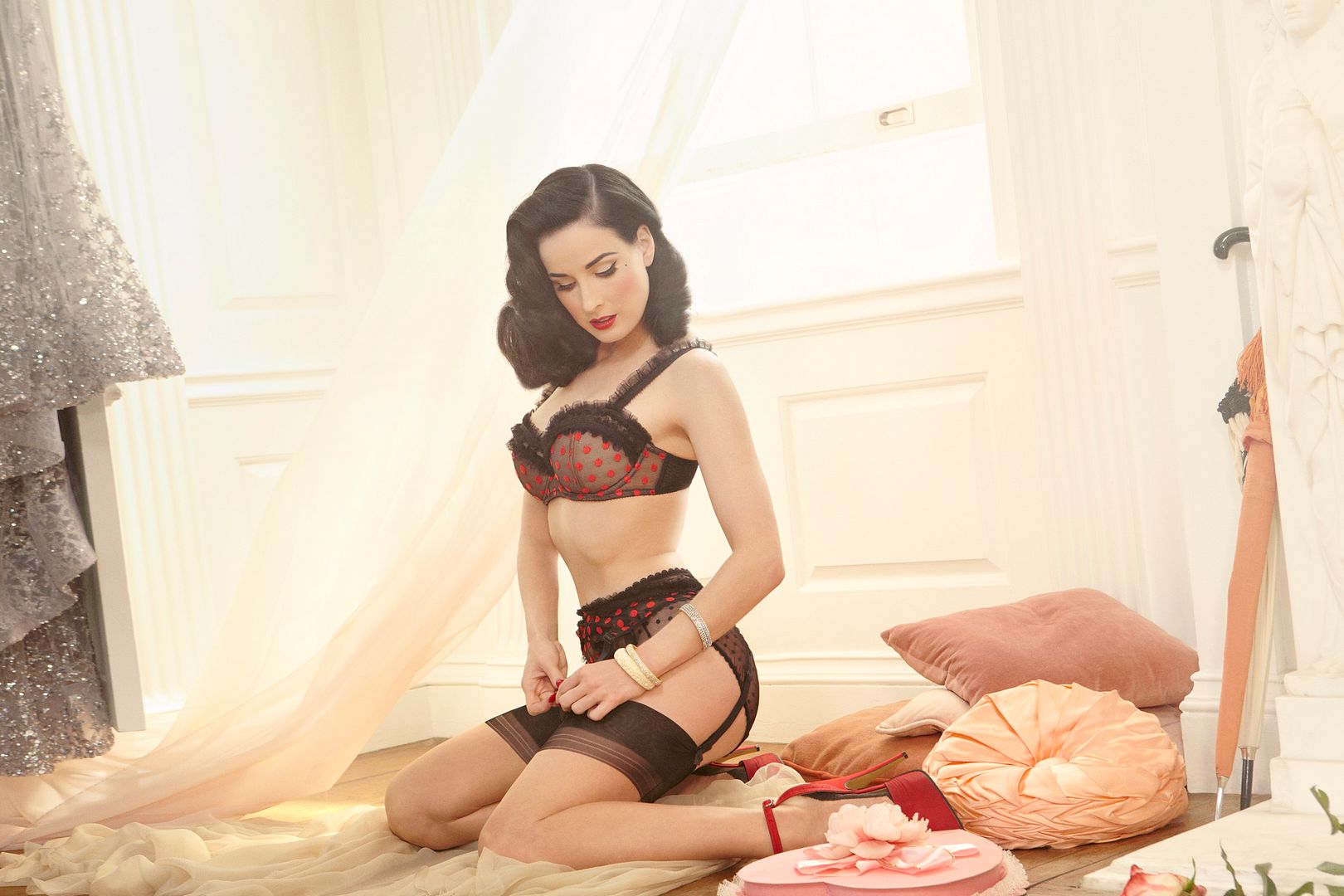 Embroided Spot Belconette Bra $45

Overwire Bra Story - Overwire Lace Bra $45
Sizes 10-14A/B/C
Full briefs $25
sizes 8-16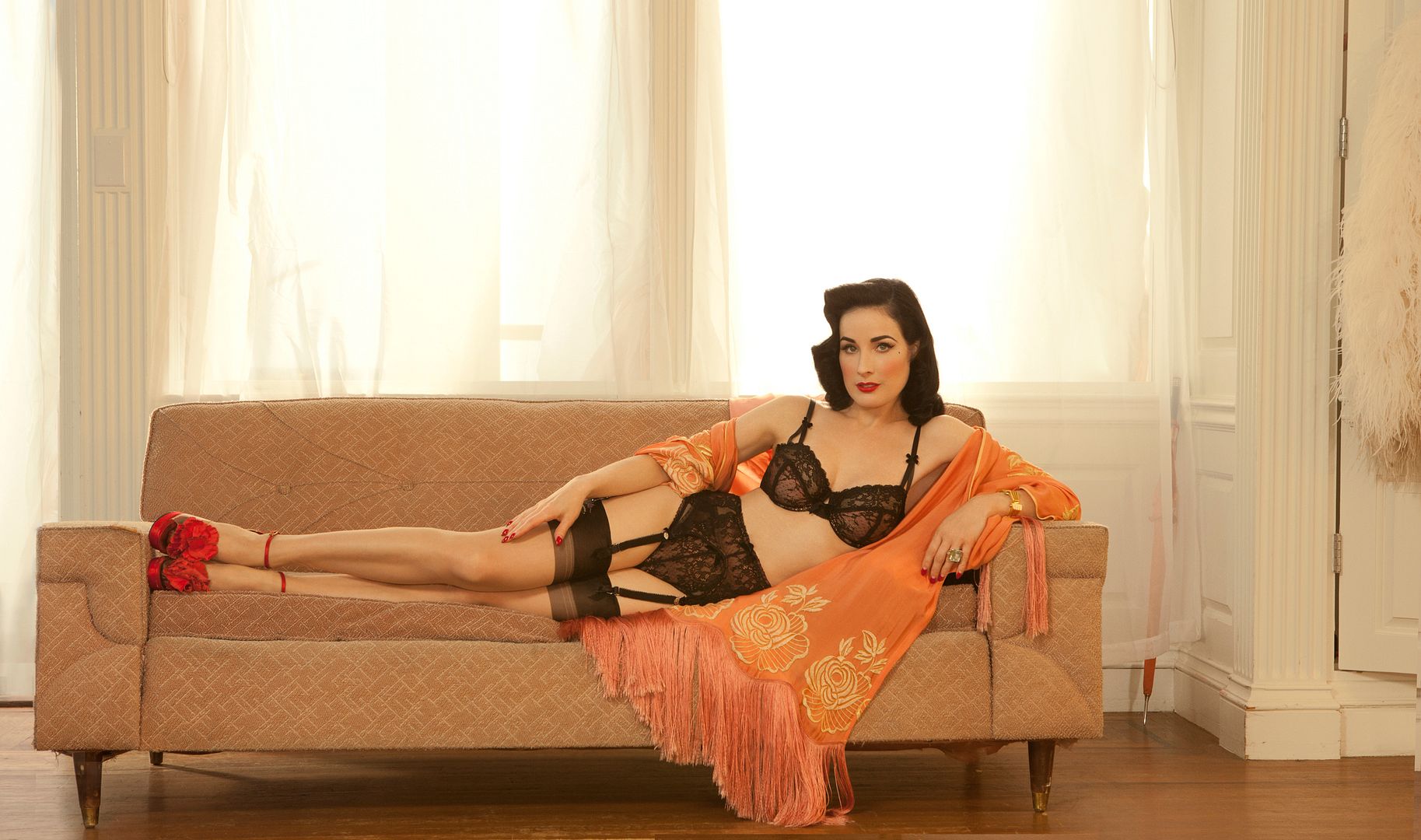 Lace and Fishnet Bra $39
Sizes 10-14B/C/D/DD
Also in a Plus size up to a 20DD
Briefs $25 and Suspenders $39
Sizes 8-16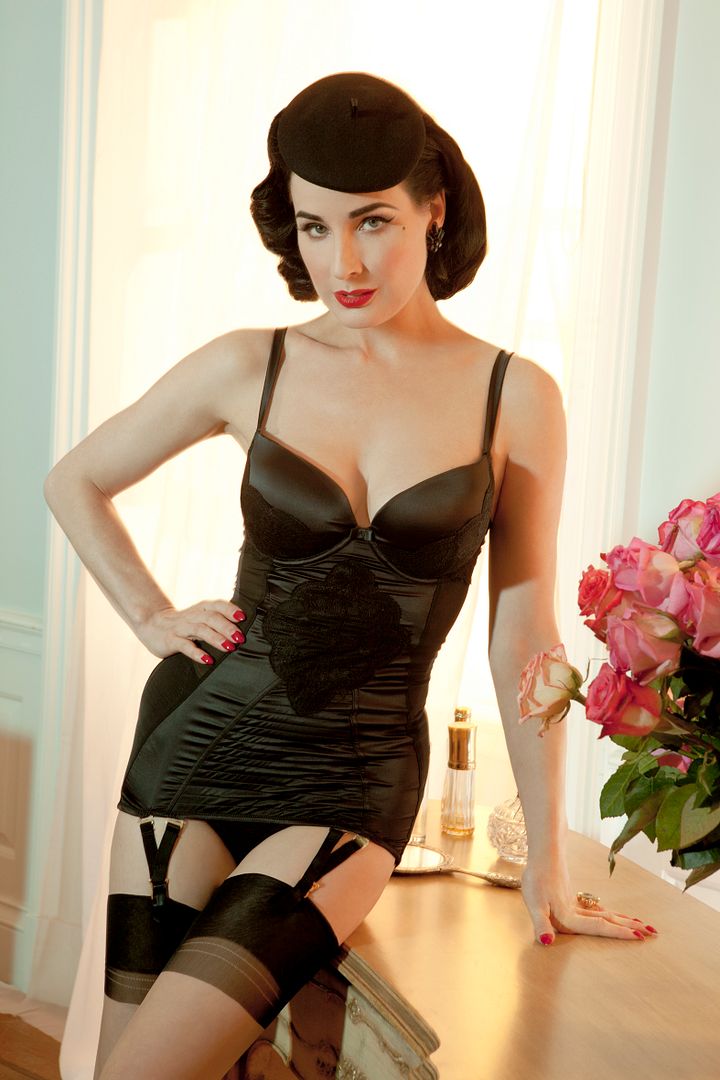 Satin Quitling Corset $150
Sizes 10-14B/C/D
Briefs $29 Suspenders $45
Sizes 8-16

Spot Mesh flirty Chemise - $95
Sizes 10-14B/C/D
Briefs $19 and Suspenders - $45
Sizes 8-16
I need both the Embroidered Spot Mesh and the Lace and Fishnet sets to make my lingerie collection complete. Who knows maybe I'll even do a full blown photo shoot in them!

Now there are no plus sizes listed in this selection but I'll see if I can find out any more information regarding sizes for the future. But right now you can still get the amazing leopard print set and red/black lace set in full plus sizes via the
website
. The first range went up to E and size 20 so lets cross our fingers and toes and hope some of the fuller styles in this set will also.
These are exclusive to Target Australia!