Every now and then I like to try something a little different from my usual style. Mod styling has always appealed to me, from the makeup, the hair to the adorable outfits. So when I saw this style on
Sourpuss
I had to give it a try!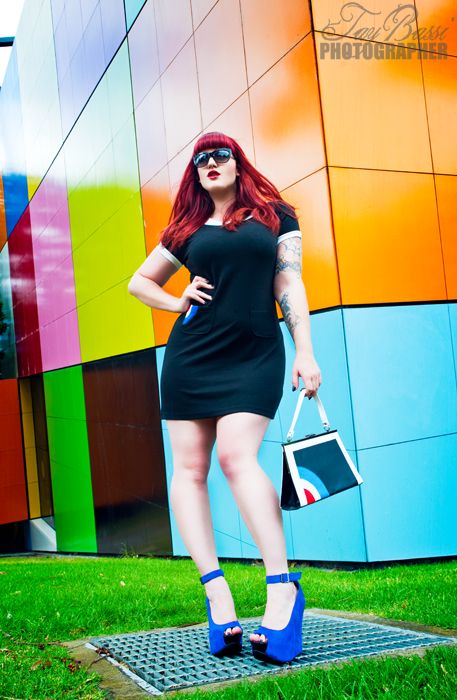 Sourpuss Modette Dress
- $32.00US (on sale)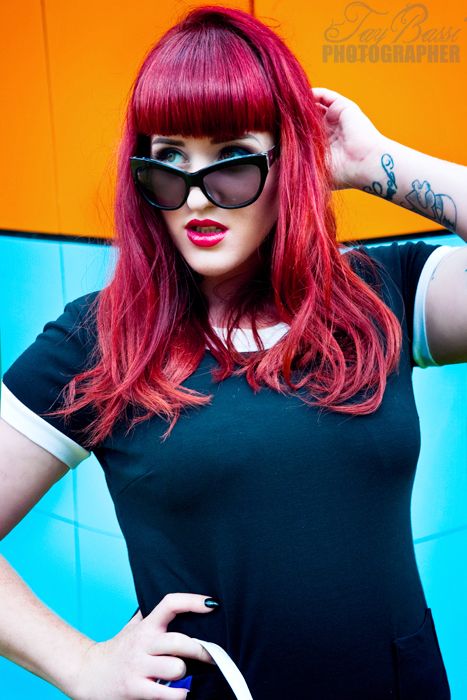 Tres Noir - Tres A Go Go
(Sunglasses)- $89.99USD (from the US store)
$130 in store and online in Australia


This dress is one super cute mini dress (very mini) and I've never loved super short dresses but this one rocks! The length is very short but I will wear this with very thick opaque stockings through winter and maybe even a black fur on top! I'm wearing this style in a XL and the stretch is brilliant. I was initially worried about fit due to the waist and bust measurements but this fits like a dream.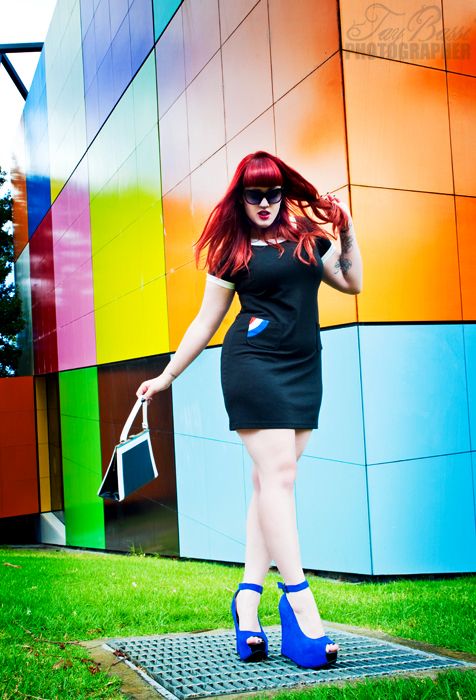 Now I had to be overtly coordinated with this outfit and lucky for me Sourpuss make a purse to match this dress! This made me a little too excited - dag much?

These shoes are now featuring far too often in my posts but how can I help this? They are perfect! If you want a pair of shoes that will give you legs for days these are the ones for you. I'm not super tall but these shoes make me feel like an amazon. In the next month I shall be featuring even more of this brand. You can pick up the
Luichiny Angel Lina Wedge in Cobalt
for around $84.95US. (link is currently down) or check out the main website
http://www.luichiny.com/
These absolutely fantastic images were taken by the amazing
Tay Bassi
a brilliant Melbourne based Photographer. Please take the time to check out her work via her
website
and
facebook
. Thank you so much Tay. I adore working with you and can't wait to do it again!