My first outfit post for 2012!!! This was literally what I wore and photographed on the first day of the year.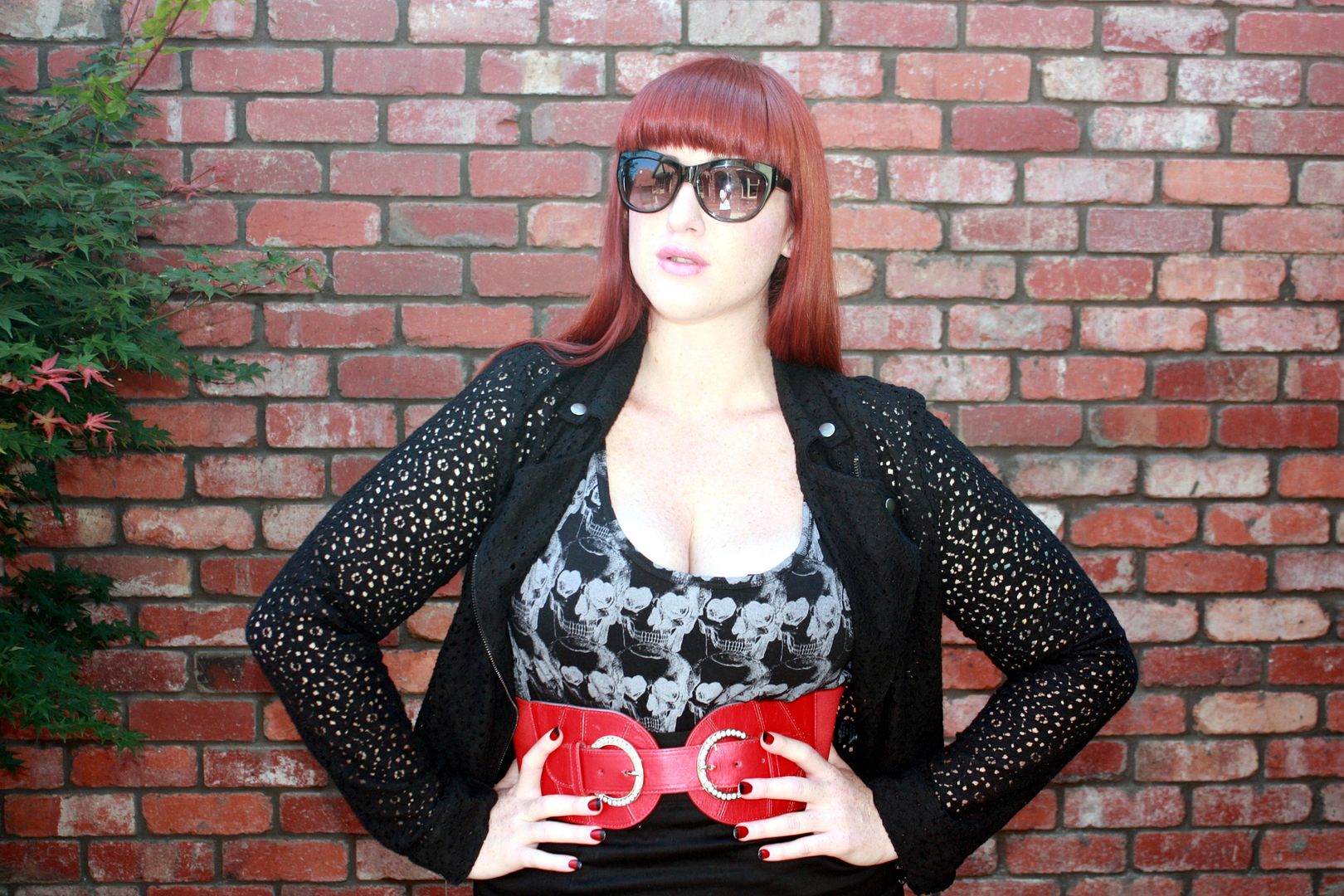 Torrid Black and Grey Skull Tank
- $28.50US
HT Black Lace Moto Jacket
- $39.50US
Tres A Go-Go Sunglasses
by Tres Noir - $139.00AU
No matter how many years pass I'm still very fond of skulls but I've toned down how I wear them. A little accessory here and there, belt buckle or as shown here in the form of a tank. So when I saw the Torrid Skull Tank I instantly thought how can I wear this in my own way?
The way the model was wearing this item was really wasn't doing it for me so I paired the tank with my black lace moto jacket and the best belt ever! I'm wearing a size 0 in the skull tank but I have to warn you it is very long more of a tunic length. I don't wear tunic's or long tops at all but this fits perfectly under my
Pinup Girl Clothing retro pencil skirt
. I love the pop of print against the black and red.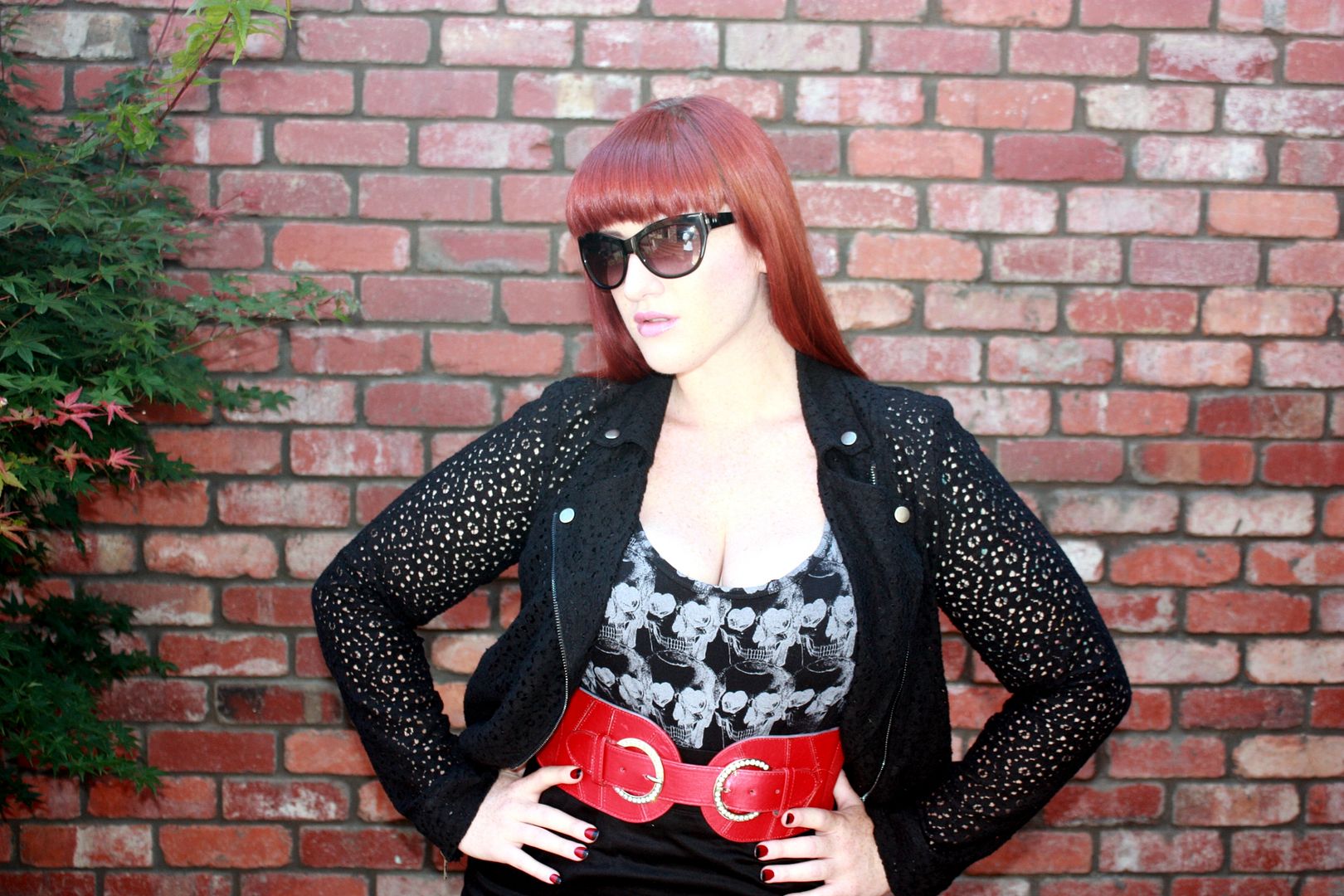 The
Red Rhinestone Double Buckle Belt
is 3 inches thick and really nips in your waist and gives you that hour glass curve. I'm wearing this in a 0 and it's very stretchy and comfortable. I now want all the 3 inch wide belts as this thickness is perfect for me! My only issues is the Rhinestone section on the buckles. The first time I took this belt off I ripped a whole lot of the faux leather off as I pulled it off in the wrong way.