If you have not realized yet I'm 100% in love with a brilliant Australian brand called GMK. So whenever something new pops up I'm dying to share it with you guys! Australian Artisan Designer Jo Asteri hand crafts the most amazing accessories from leather, spikes, studs, crystals and more.
Her work is not only out of this world but completely unique so when you buy one piece you will know that you and only you have that item!
This is the latest and most jaw dropping creation to come from GMK!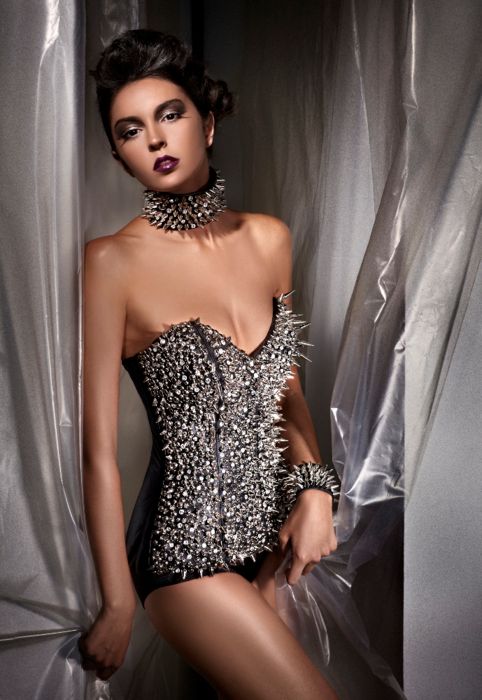 GMK Custom Made Leather Spiked Corset ,GMK Leather Spiked Choker and GMK leather spiked bracelet Cuff handmade , created by Australian Artisan Designer Jo Asteri
Photographer David Reiss
How amazing is this creation? As a girl who is 100% obsessed with all things spikey this is my dream corset and the chocker and cuff - the icing on the cake! This is the kind of item I could see Lady Gaga wearing in a filmclip!
Now this corset is no longer available to buy directly off the site but you can contact GMK for more details. You can custom order a corset like this just email GMK!
The shop is jam packed with leather fashion accessories ,bracelet cuffs and Leather belts . Here is my current GMK wishlist :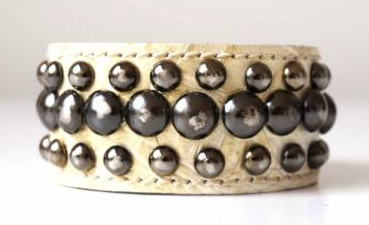 GMK Mini Cuff $60.00AU - Perfect for every day wear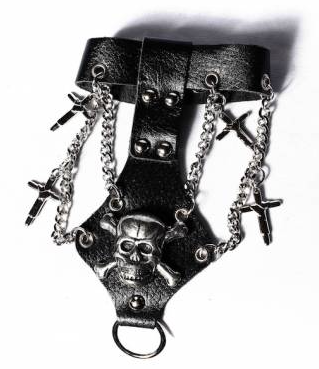 GMK Crossroads Leather Chain Glove - $80.00AU Pair this with the mini cuff or anything from the wristband collection!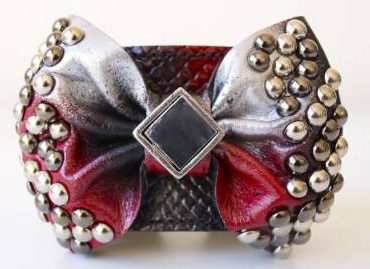 GMK Leather Bow Bracelet - $112.00AU - Perfect accessory for a little black dress
Keep up to date with all the new items via the GMK Facebook, Twitter or Tumblr.