I change my style with my mood. Whatever my inspiration is for that day I run with it! I honestly think about clothing far to much, plan outfits a day or a week in advance. Clothing is the a great way of telling the world how you feel about yourself, your body and your life. So when I get a chance to shoot for the blog I can jump from one style to another and play dress ups.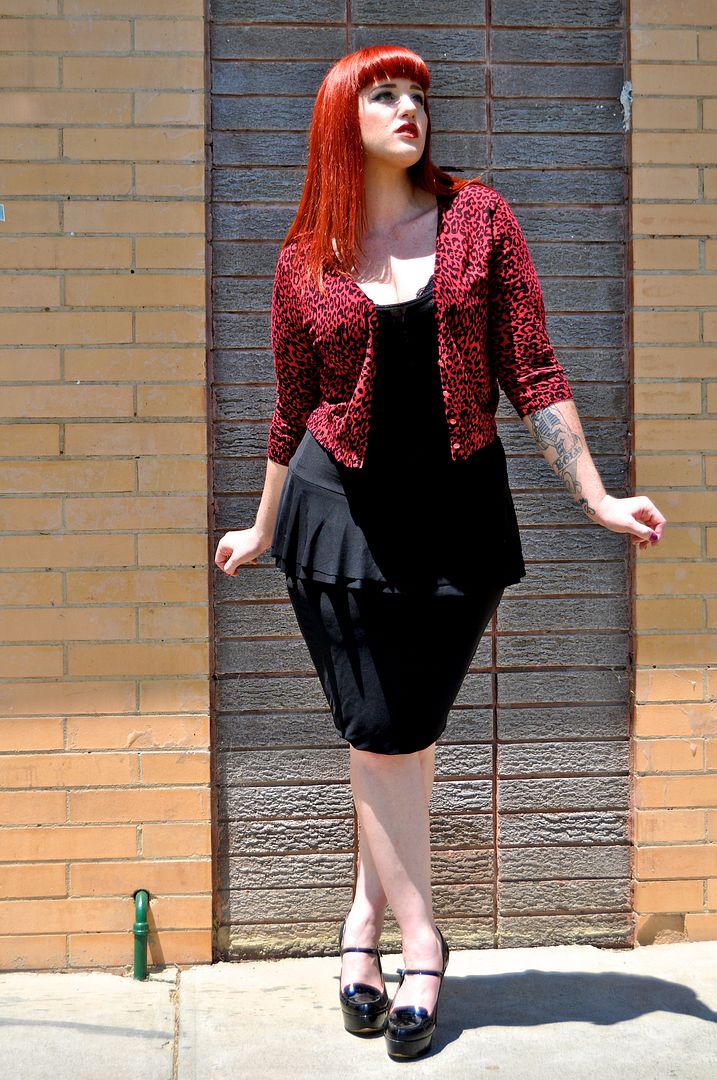 Torrid Red Leopard Cardigan
(sold out) - $44.50US
Torrid Black Peplum Pencil Skirt
- $38.50US
Shoes and tank old items in my wardrobe.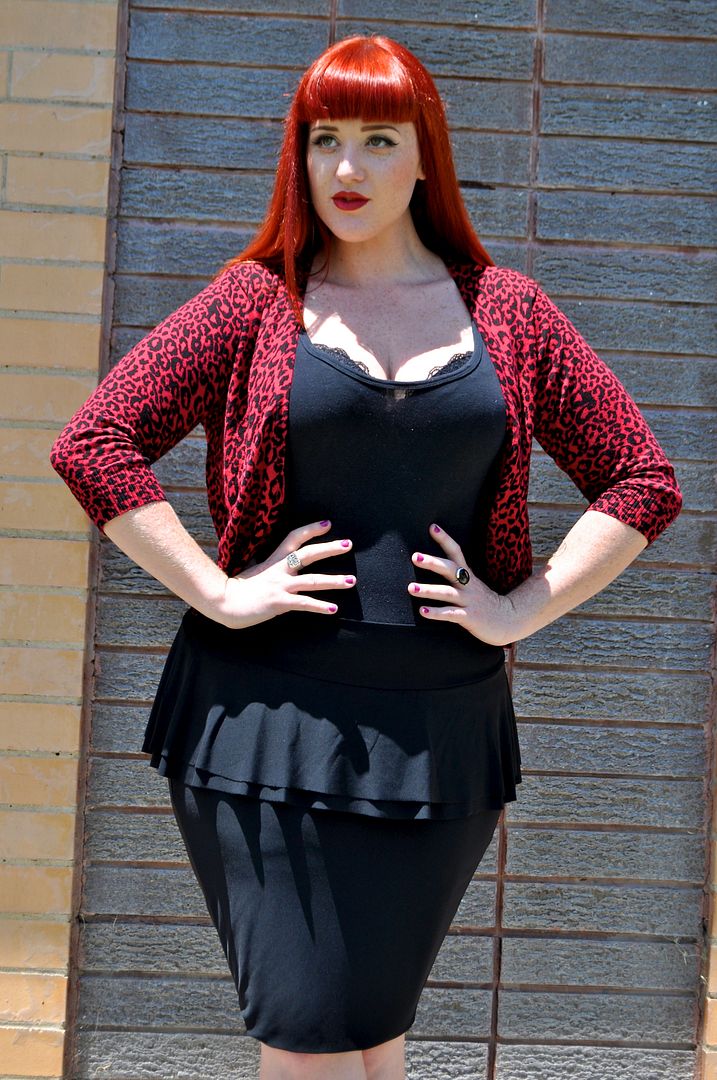 Leopard print cardigan - a given for me. I have a entire section devoted to leopard in my wardrobe now and I add to it constantly. I love the vibrant red of this cardigan and how much it pops against black. I'm wearing a size 0 and it is very stretchy and comfortable. This can accommodate a size or two up if you like a snug fit.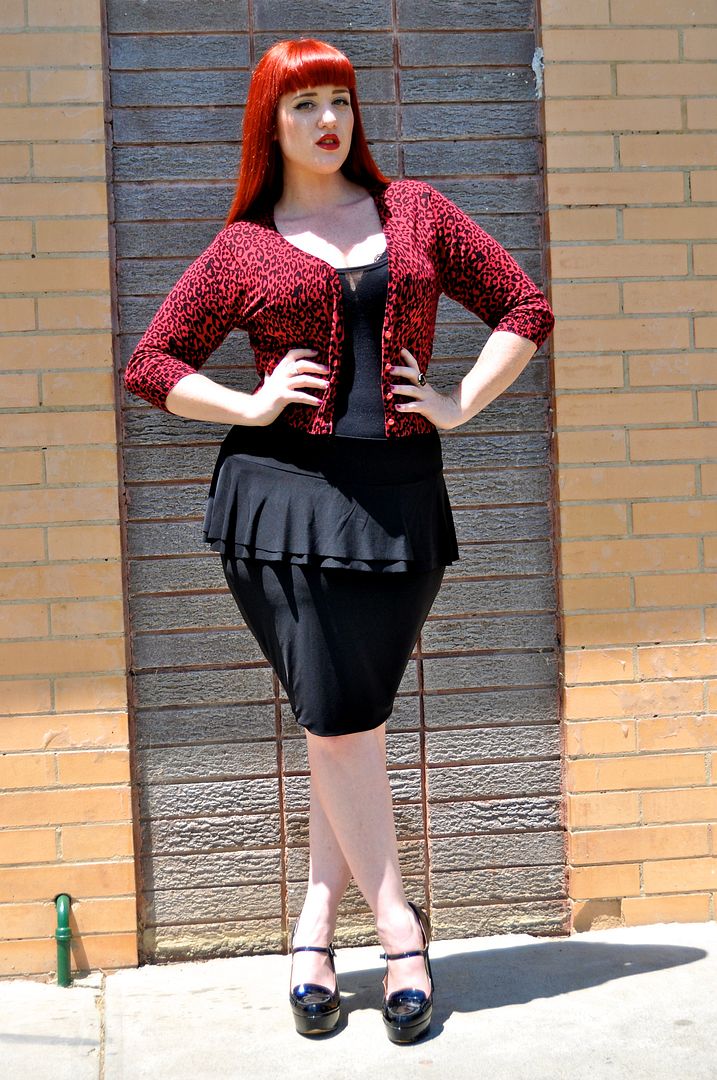 Now I was dying to try out this skirt. I know some curvier girls are wary of items that make your hips more pronounced or larger but I actually love the extra ruffle on the top of this skirt. I chose to wear a black tank to make it look more like a cute little black dress. This is also a size 0 but the fabric is so stretchy it will fit a two sizes up also. I think someone with even more curves than me would rock this so much more!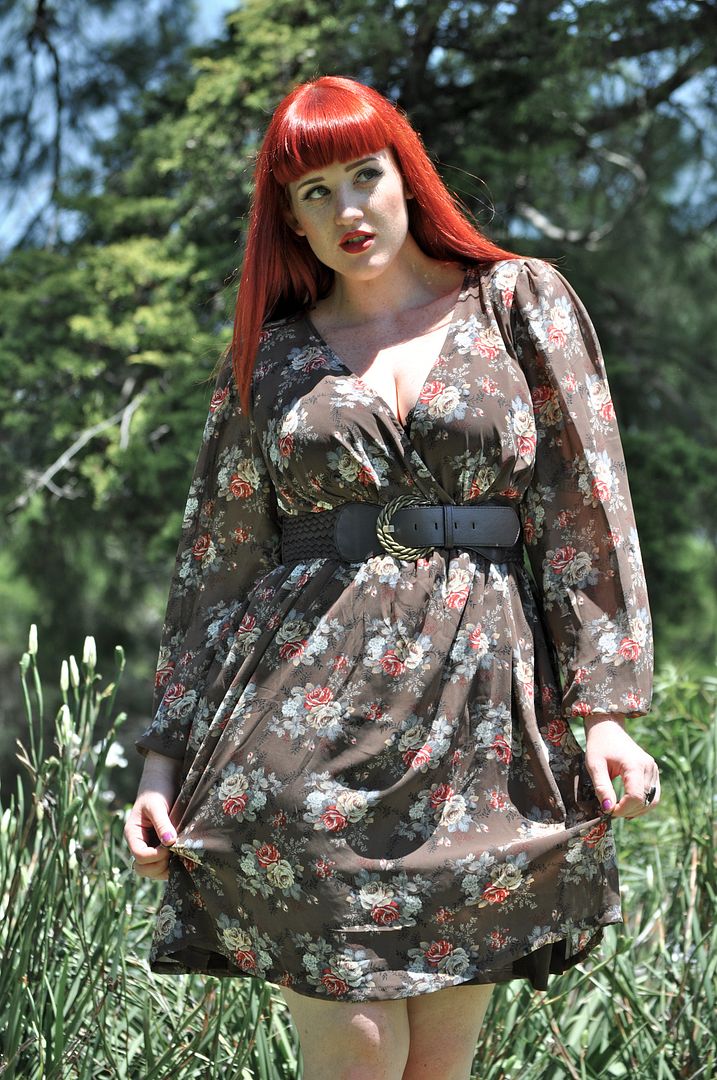 Torrid Floral Chiffon Long Sleeve Dress
(sold out) - $64.50US
Brown Braided Rope Belt
(sold out) - $19.50US
Although these items are sold out you can find heaps of brown belts
here
and there are two brilliant new prints in this style dress. They are next on my wishlist!
Black Ditsy Chiffon Dress
- $64.50US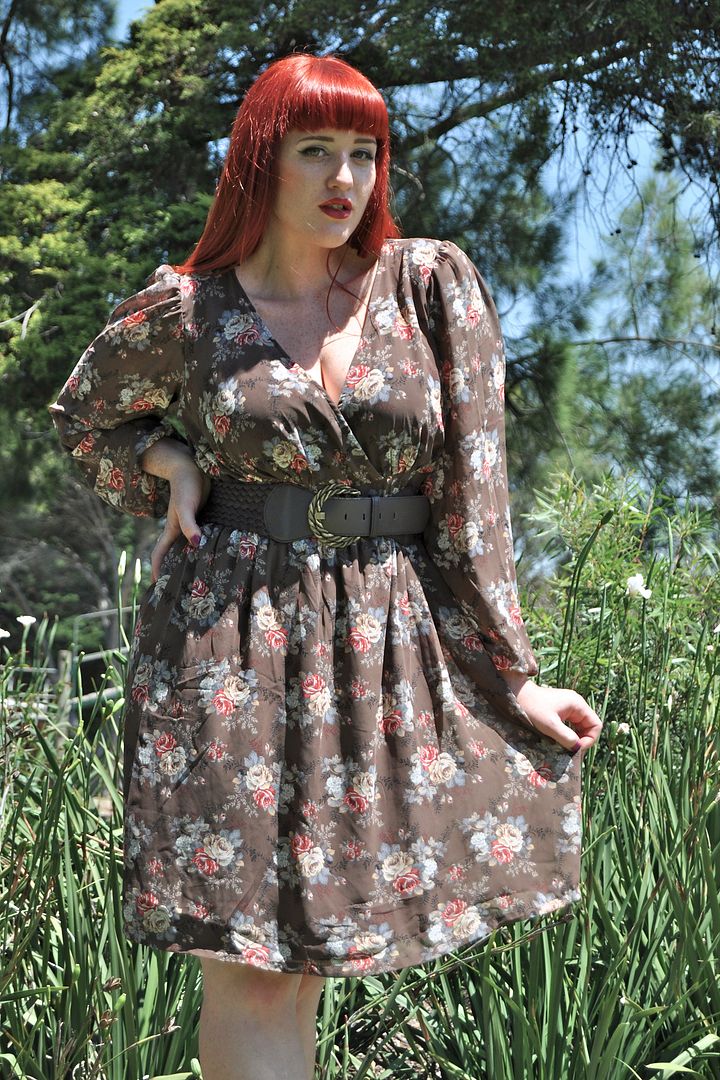 The best summer dress I've ever owned! I never thought I could wear brown floral but this dress changed my mind. The floaty fabric is perfect for the warm summer days we are currently having and the sleeves are so pretty. This dress comes with a skinny dark brown almost plum waist belt but I prefer to wear a thicker belt with this style dress. I will have to sew a tiny stitch in the bust as my bra pops through every now and then.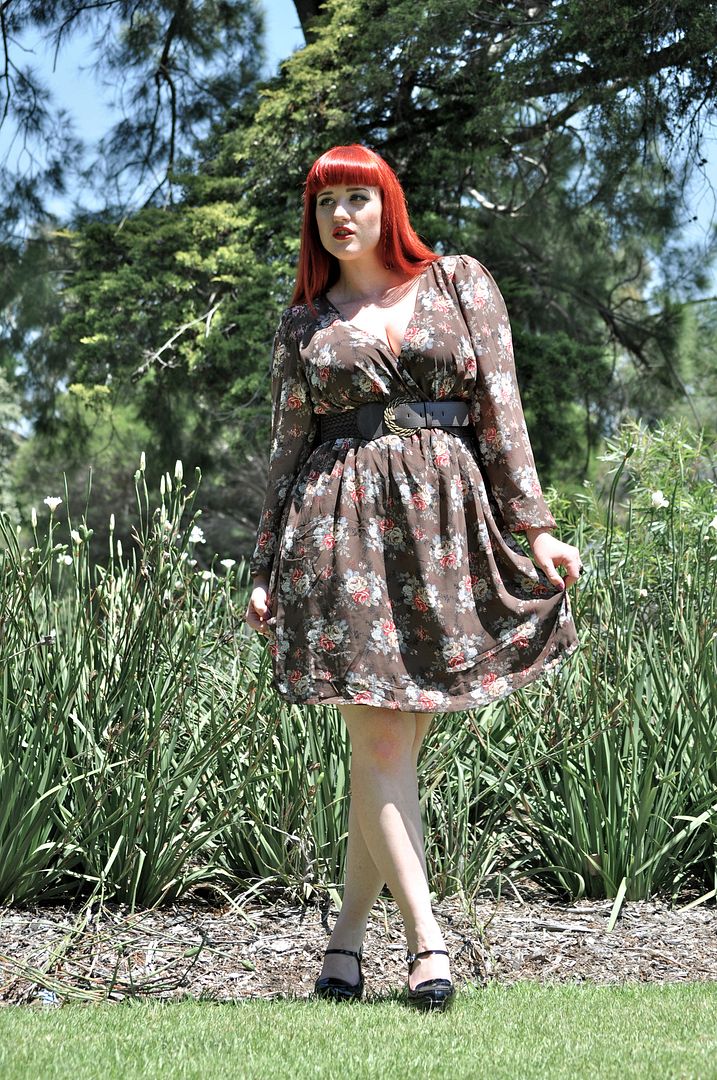 I forgot to bring my Torrid wedges that work perfectly with this dress so I had to wear my trusty black pumps! I'm so annoyed though as these wedges are the perfect pair of shoes to wear with this dress all summer.
Lena Camel Brown Strap Wedge
- $29.98US
I will show these off in a shoot in the new year but I just wanted a little about them now. I ordered a size 9 but I usually wear a 10. These are wide width so I had to size down to fit my standard width foot. They are very comfortable, great height and the colour is even better in reality. There are heaps of noticed on the ankle strap also to accommodate a variety of ankle widths.