I bet you were thinking why is Teer wringing about that awesome 80's band? Well I surprise I'm not!
I just wanted to show you guys some very cute and stylish accessories from Torrid.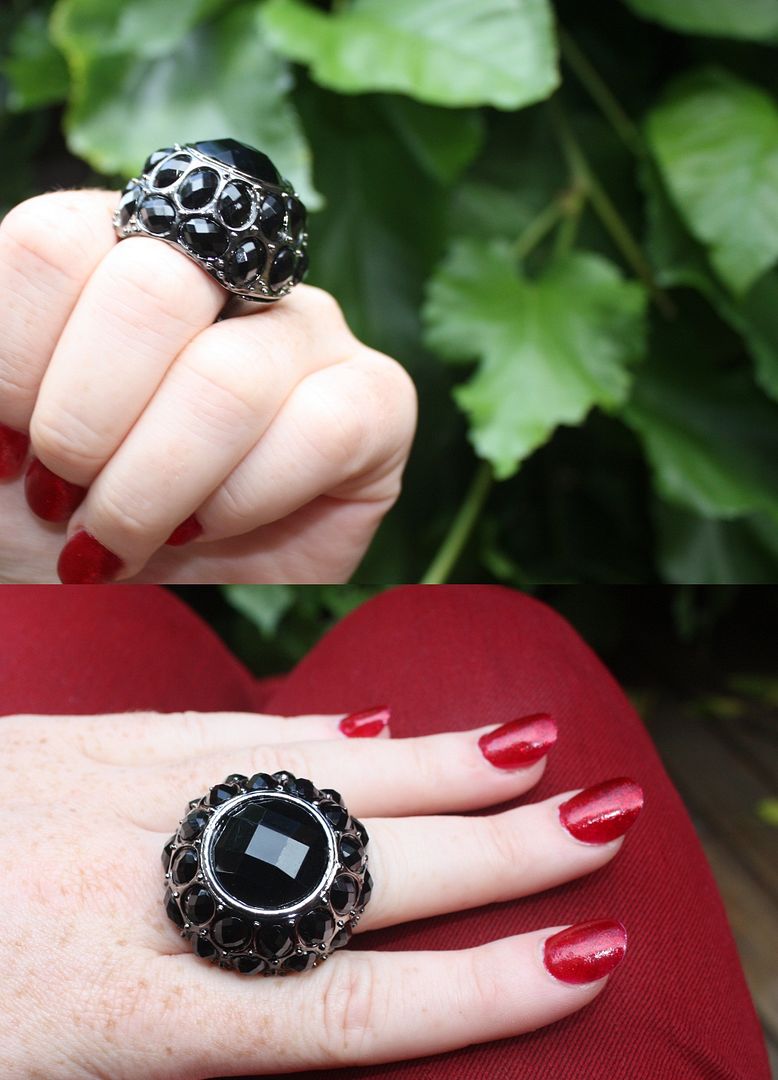 Hematite Black Gemstone Stretch Ring
- $14.50US
Black, metal and shiny - what is not to love!! This is a real statement piece and almost reminds me of a flies eye due to the shape and pattern.

I ordered the size 8/9 which turns out to be a little to big but it does fit on my middle finger. The stretch back means I should have ordered the smallest size but sadly they were sold out.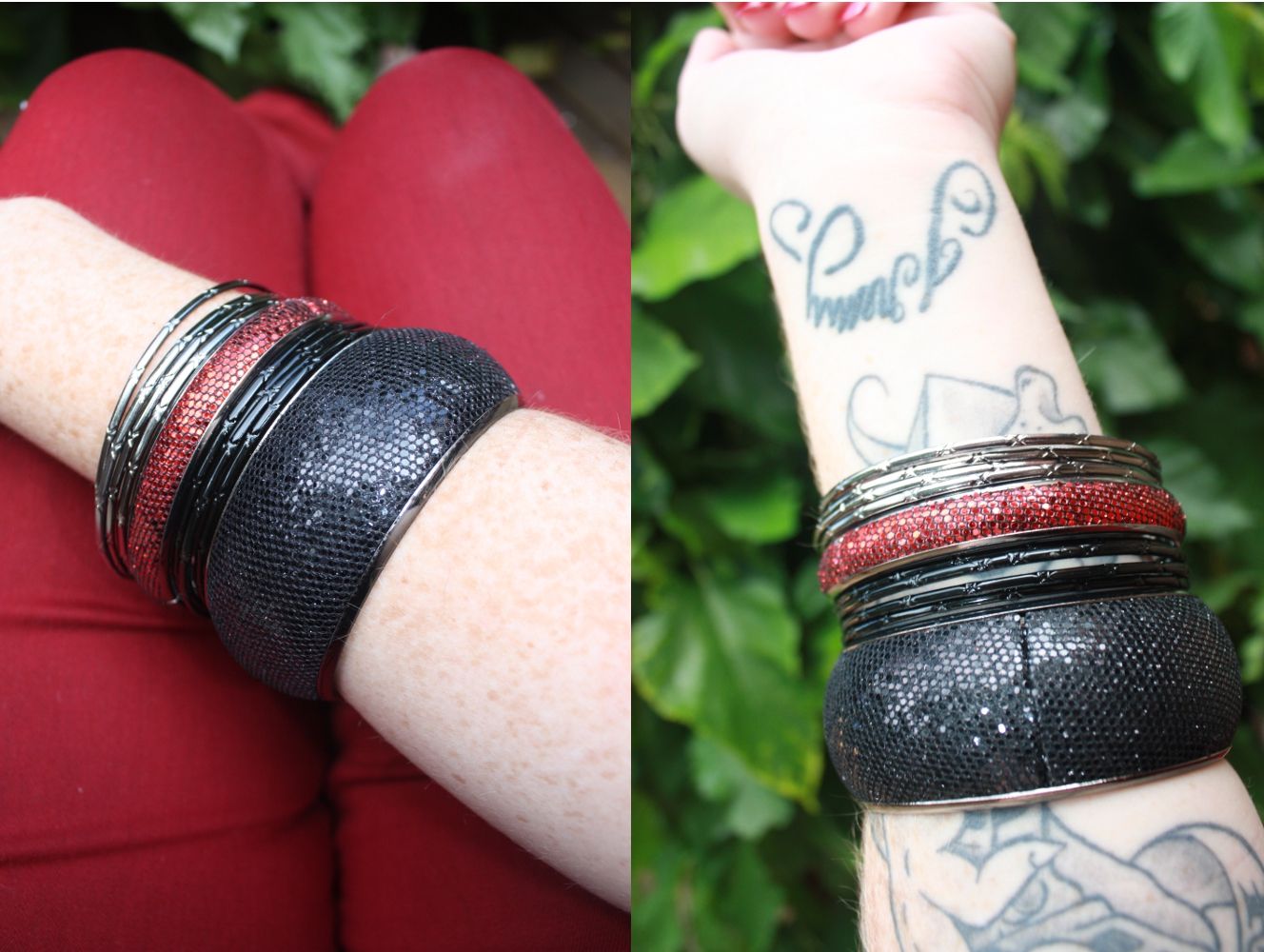 Black Red Hematite Disco Bangle
- $14.50US
I seem to have a theme here silver/metal, red and black. Cute bangles with a pop of bold red and black sparkle. These are by far my favorite piece out of all 3.

Did you know that Torrid make bangles for larger/wider hands? I never knew such things! My best friend told me that some plus size women find standard bangles found at Diva and other chain stores can be hard to get your hang into and get off without. So Torrid have designed a bangle with a little more room than a standard bracelet.

I have really small wrists but even getting my hands into bracelets at times can be like preforming a magic act.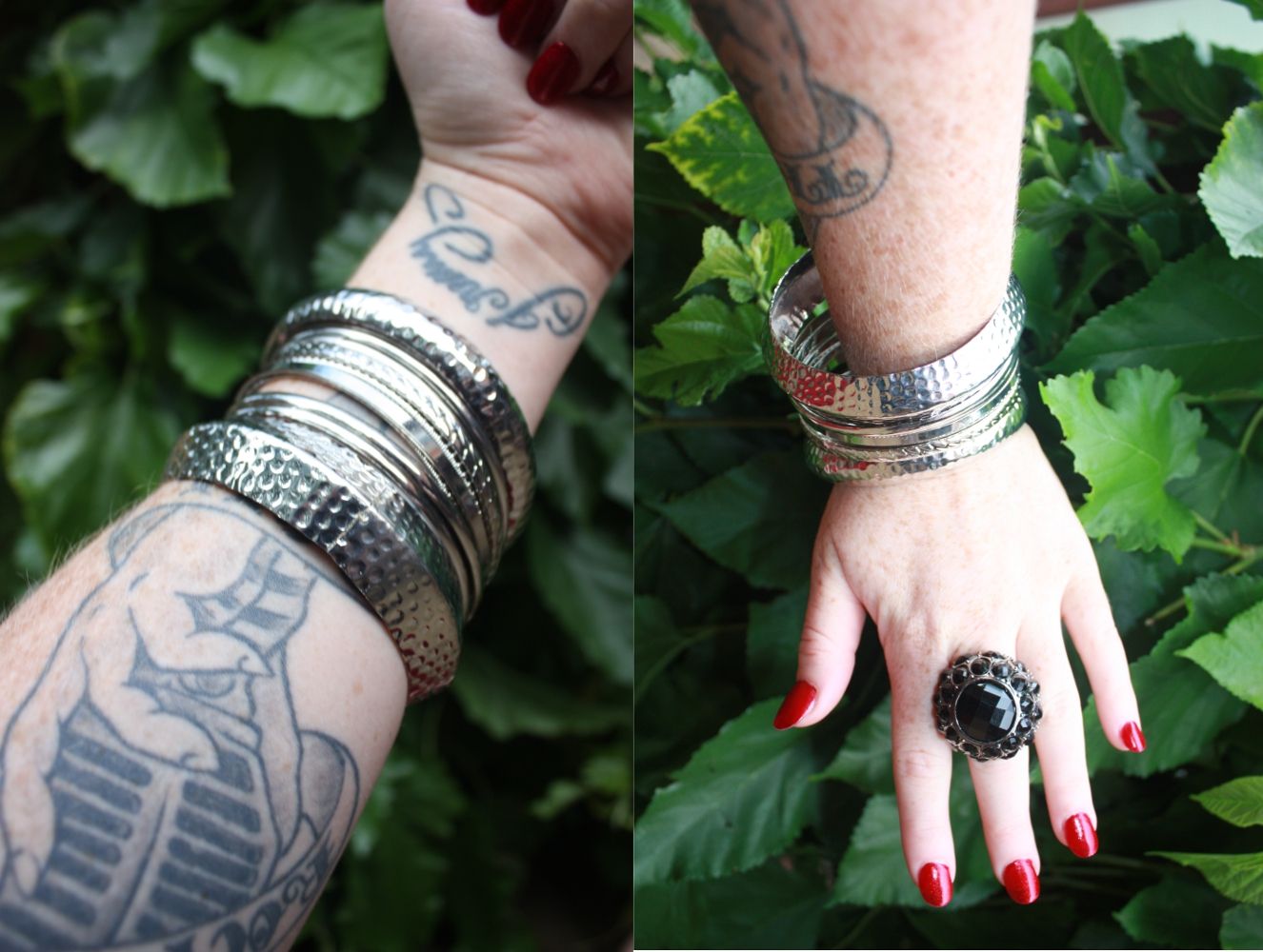 Silver Textured Bangle Pack
- $14.50
Summer staple able to be mixed with a casual boho outfit or a little black dress and some silver statement earrings.

These though large around my wrists are comfortable and I can push them up high on my forearm if I want to wear them a little differently. I'm usually a 'cuff' girl more than a bracelet girl but I'm going to start wearing them more often I think.