Dorothy Perkins has some brilliant new pieces online ready to order and pop into your wardrobe. Here are my favorite items available now. Just click on the image to go straight to the product.

Grey textured wrap suit skirt - Figure hugging and slimming.
Sizes 6-22(UK)Price - £25.00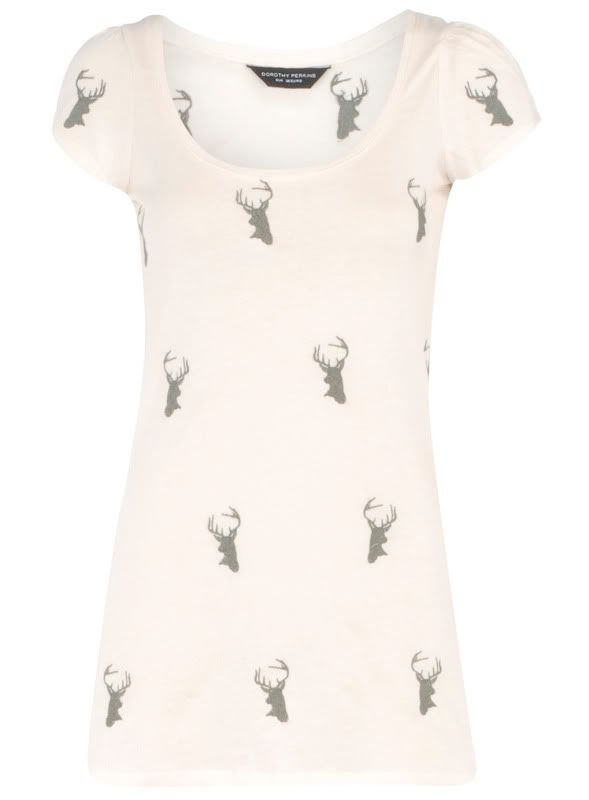 Cream stag embroidered tee - I have an obsession with Deer Heads so I must own this!
Sizes 6-22(UK)Price - £20.00

Nude peeptoe high courts - If you want to make your legs look long wear these babies. Matching your shoes with the colour of your skin makes your legs appear longer.
Price - £40.00


Grey round ankle strap wedges - Perfectly paired with the tights shown bellow
Price - £40.00




Nude/grey heart tights - So cute with the tiny heart detail and a nice change from black tights.
Price - £7.00

Ornate cocktail ring - Large statement jewelery is the one thing I never leave the house without.
Price - £10.00




Mischa Barton black stud clutch - I'm a sucker for studs.
Price - £20.00




Black triple buckle waist belt - The closes belt i can find to replace my favorite waist belt. Bordering on a corset like shape this works with so many outfits.
Price - £10.00