I'm sure you've figured out by now that I'm rather in love with Stop Staring and luckily for me
Torrid
stock some of the cutest and sexiest pieces from the range.
So I wanted to tell you my lovely readers that one of my favorite dresses (which sold out as soon as it hit) is back in stock and must be owned by every woman on the planet!!
Now I've got 4 shoots coming up in the next week but I could not wait another moment to show you this dress. So over the weekend I batted my lashes and my boyfriend was nice enough to snap a few shots of me. I'm sorry about the slight blur we were running out of light!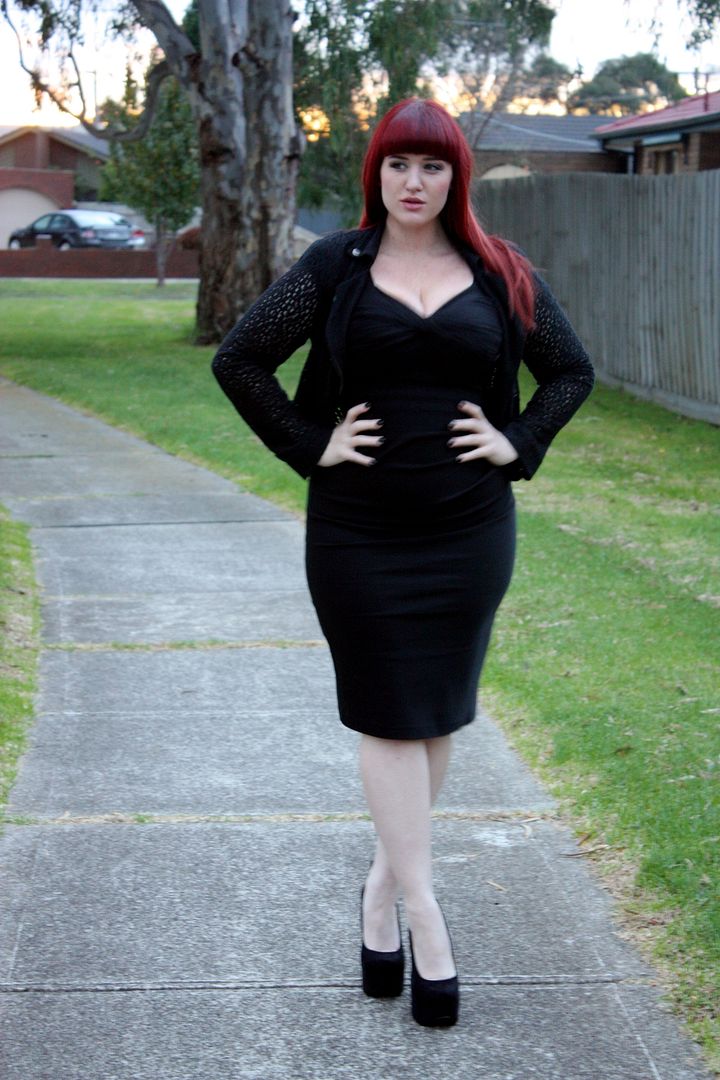 Stop Staring Billion Dollar Baby Dress
- $120.50US
Lace Moto Jacket
- $19.90 (only juniors small and medium left)
The 12 or XL is my go to size in Stop Staring and just like all my other dresses from this brand it fits like an absolute dream.
Form fitting, body hugging and super flattering this dress makes you fell like a billion dollars! The wrap twist bust line make your chest look brilliant and the gathers around the waist and skirt hide any flaws you think you might have.
Click the link to see the adorable sleeve on this dress as I did not get a chance to show it off - it so gold while we shot this!
I'm actually starting a 'Little Black Dress' collection and this is my new stand out favorite. When you slip into this dress you instantly feel like a bombshell! I've styled this simply for this quick shoot, just a lace moto jacket and huge platform pumps. But there are endless styling possibilities!
This dress is stocked from size US 12 to 26!
So hurry to
Torrid
right now and snap up this amazing dress before it sells out once again!