Hi my name is Teer Wayde and I'm a
Wheels & Dollbaby
cardigan addict. But this is one addiction that I'm not willing to give up!
Classic Cardigan with Vintage Pastel Logo
- $135.00 (sold out)
Switchblade Stiletto Skirt - NA
When I saw this cardigan online I snapped it up as fast as I could knowing it would sell out fast and it did. I've been looking everywhere for a simple black cardi with a little attitude and this is the one!

The simple v-neck is flattering, shows lots of cleavage and I adore the 'Dollbaby' text embroidered on one side. This piece goes with absolutely everything I wear and can make the most bland top or dress into a perfect outfit!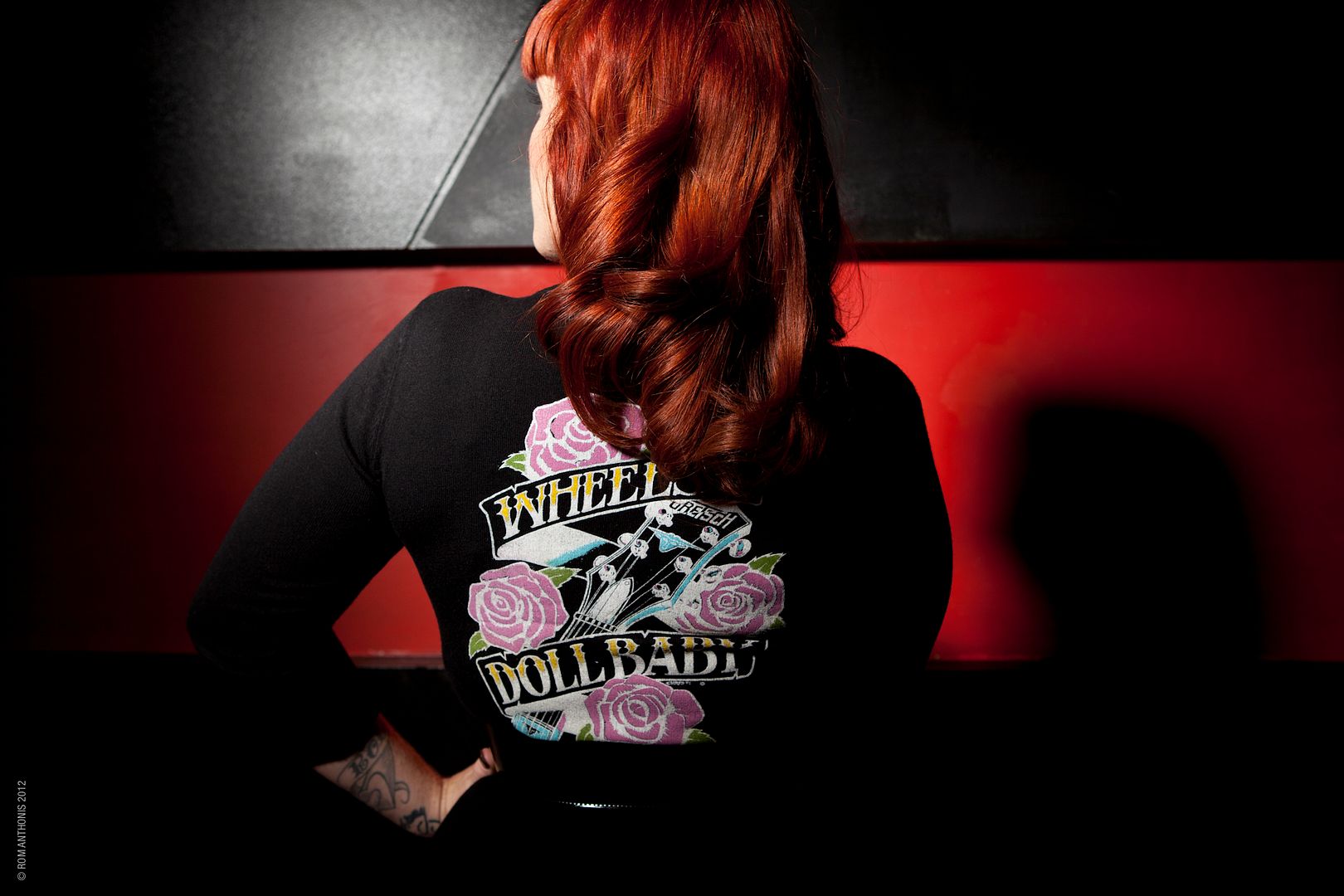 I will admit I purchased this mainly for the print on the back, but how amazing is it! I've loved this specific print for years mainly because of the Gretsch Guitar featured in the image.

I'm wearing my usual size in Wheels & Dollbaby knitwear a 14. At first I was actually a little concerned about how the print would hold up if the fabric stretched during crazy dance moves and what not. But it has held up perfectly through many wears and washes.

So as the warmer weather slowly leaves us here in Melbourne I've got my sights set on a few more items from Wheels & Dollbaby. Here is my current Lust List :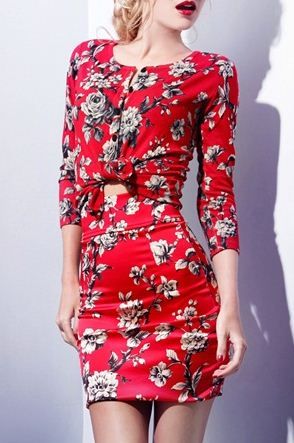 Provence Flora Cardigan
- $198.00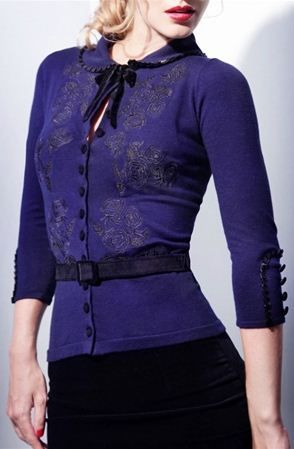 New Colourway Dita in Navy
(not available yet) - $190.00
Leopard Cardigan
- $190.00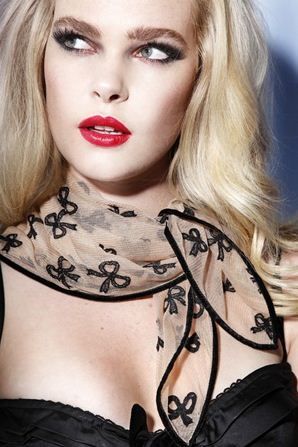 Jolie Bow Scarf
- $79.00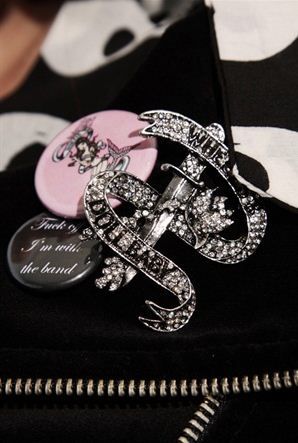 Original Logo Brooch - $49.00
Many Thanks to my wonderful photographer
Rom Anthonis
for capturing one of my favorite items of clothing! I'll be working with Rom again soon so I can't wait to show you guys what we come up with!