A year ago I wrote a short post showing the designs for an upcoming range of Too Fast shoes -
Shoe Lust.
I was keen to see the results and get my hands on one of the final products so I picked the pair that suited my style and wardrobe the best.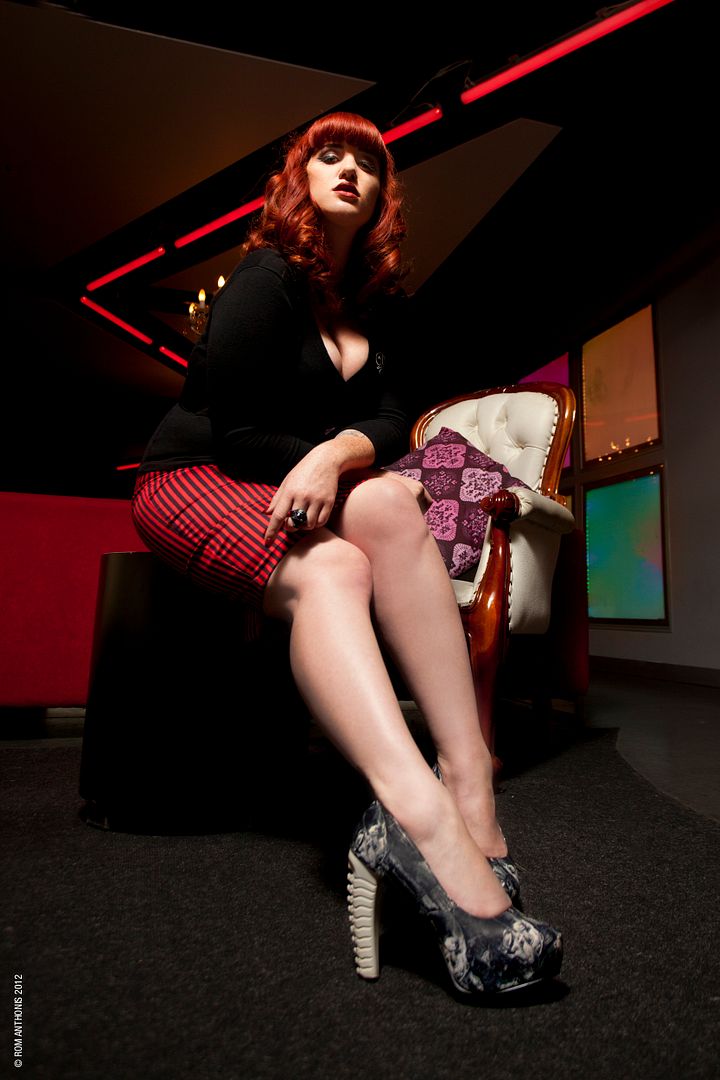 Spineless Anatomy Heels
- $60.00US
I chose this style because of the print and the heel. It's not exactly like the original concept drawings but I do like the end result. The shoe is very comfortable but a slightly big fit. I'm wearing these in a size 10US but I've had to use two pairs of insoles to make them fit me perfectly. I would actually like to try them in a size 9 at some point for a more perfect fit.

The heel is very high but easy to walk and dance in. I've had no tumbles or issues with these at all. The heel measures at 5 inches with a 1 inch platform.
Too fast created 12 shoe designs based on the original artwork and you can see and compare the styles/designs here.


Many thanks to Rom Anthonis who shot this image. Check out his website and facebook page.