Looking through my old outtakes from photo shoots I remembered just how much I loved this outfit. This was shot back in 2009 by
Scott James Prebble
and I never used them for my folio.
I just wanted to share the outfit, I love the sleeves of this shirt and the pussy bow (shirt and vest from Target) Skirt - Made by Mum =D
Please excuse the odd expression don't remember what I was looking at :P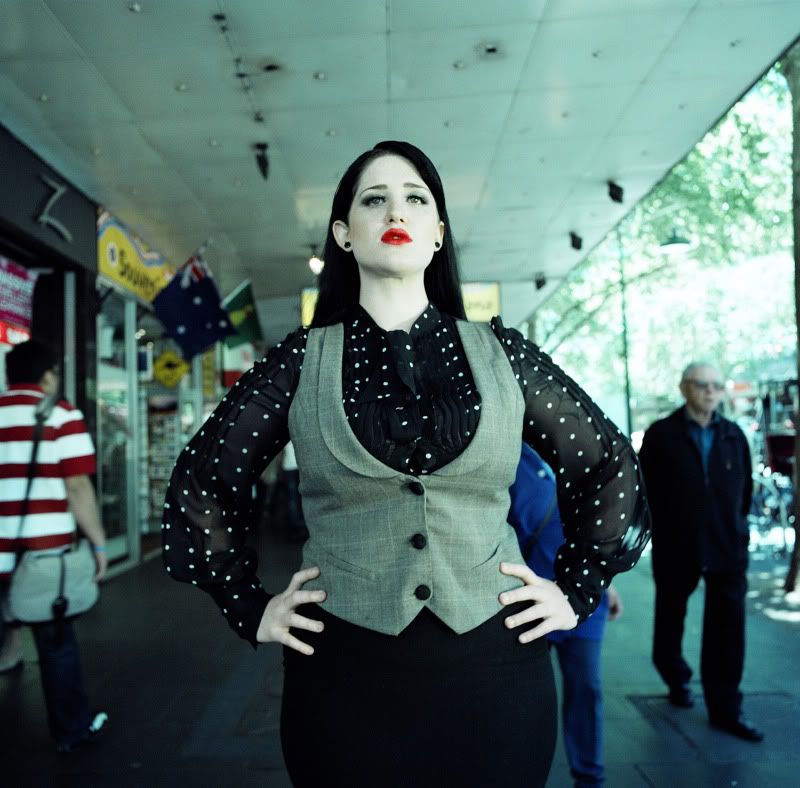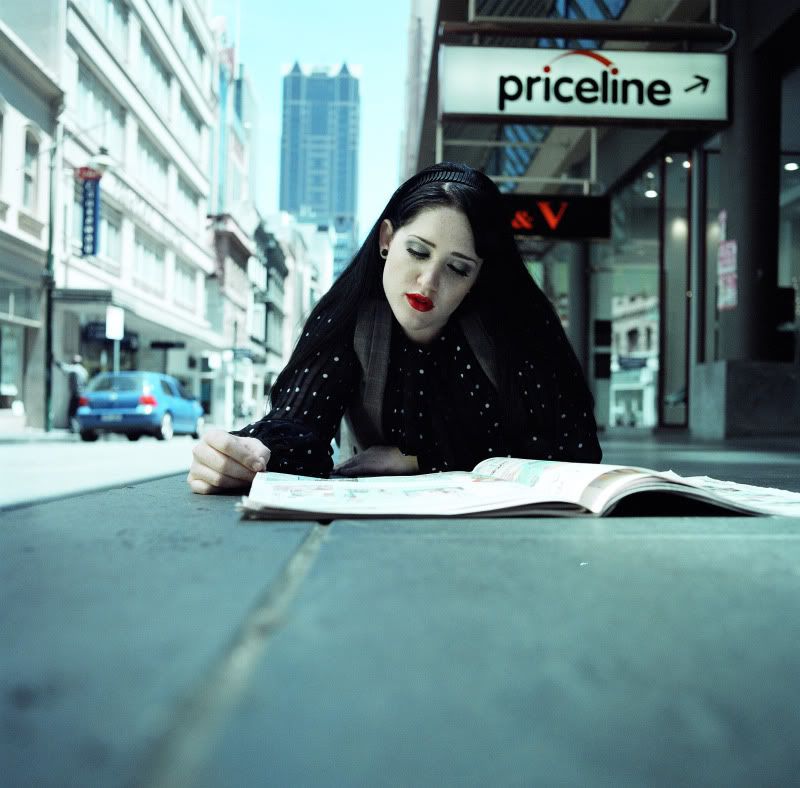 Yes if requested i read the paper in the middle of a footpath on the streets of Melbourne.

I really do miss my black hair these days.