Sunglasses are the quintessential accessory. They frame your face, protect your eyes and can be the most funky accessory you will ever need.

I'm a huge collector of specs and when Sunglasses Shop approached me about working together I jumped at the chance.

Sunglasses Shop are a one stop shop when it comes to shades. You will find designer sunglasses, big brand names and an extensive collection via their online store.

So lets not dilly dally any longer and get onto my review and the most important part, the giveaway!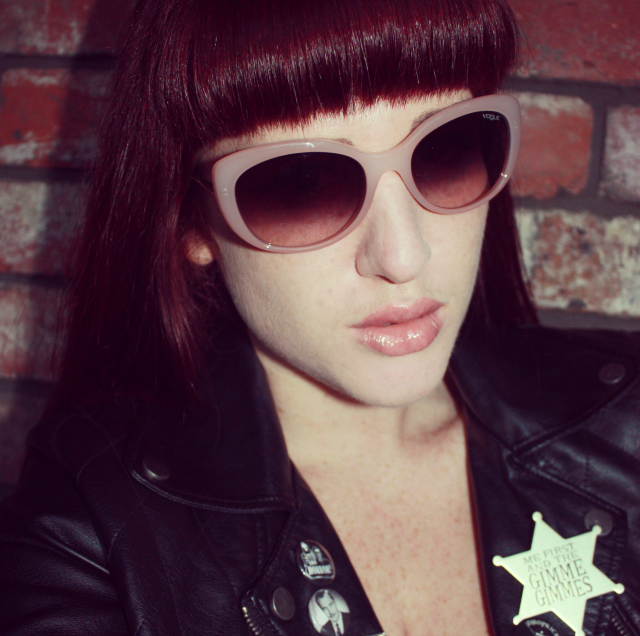 Vogue 2731s in Opal Pink - $117.15US

Lens Category: 3 Lens(mm) : 55
Arm Length(mm) : 135
Launched in the 1970s, Vogue Eyewear has been creating feminine and sophisticated eyewear that boasts an extra special touch of directional glamour. Appealing to the dynamic and curious, Vogue Eyewear offers the perfect accessory to a constantly evolving wardrobe. With their multi faceted and ultra-luxe styles, Vogue adds a hint of irony to their designs by going back to the brand's heritage and applying vintage inspired detailing to their current collections.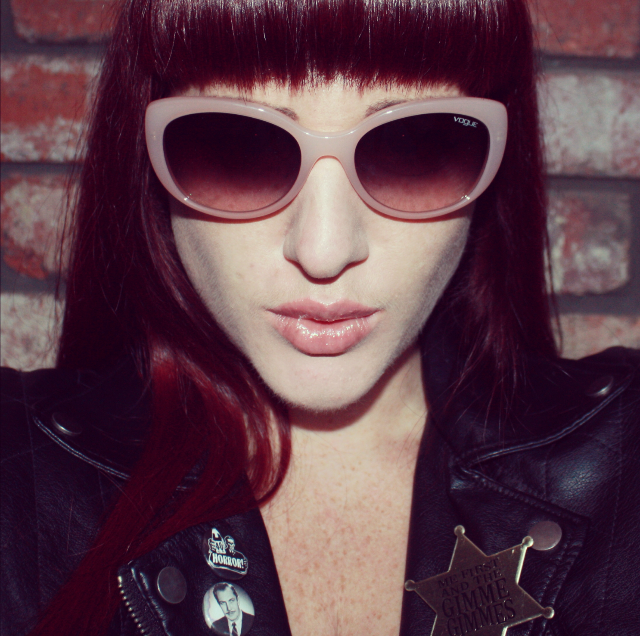 I decided to step out of my comfort zone colour wise and choose something a little different form my usual black or darker shades. I chose the Opal Pink Vogue frames and I'm loving the pale shade. I'm sticking with my trusty cats eye a lot these days as I find it suits both my face and my wardrobe.
The pale shade of pink works with so many outfits and is almost as easy to style as white or cream. Even though is a rather retro frame I feel a little 90's grunge in these and I love that!
They are sturdy strong frames and this craftsmanship does not take away from the funky design in any way. I'm also impressed that such pale colours work on my own pale skin! I think I need to invest in more shades like these.

For more styles in this range click the link to see the entire Vogue Collection.
Not only do you get amazing fast delivery and brilliant products from Sunglasses Shop but for these you get a very strong case, cleaning cloth and a perfect little package that will arrive in not time at your door.
The fantastic people at Sunglasses Shop have been kind enough to offer you my readers the chance to win a brand new pair of Vogue 2731s just like I'm wearing in these images!!
The Rules

- You have to be a follower of my blog! This is a must as its the only way I can check if you are real. If you have a blogger page, bloglovin or an open id that will work.
- YOU MUST add my CURVES TO KILL PAGE on facebook!
- YOU MUST add Sunglasses Shop page on Facebook
- Got to the Sunglasses Shop FB page and post Curves To Kill Sent Me!
- The giveaway begins on now October 29th and ends November 14th at 11pm EST
- This is open to anyone internationally and within Australia.
- I will pick the winner randomly using a computer generated program.
- YOU MUST LEAVE YOUR EMAIL ADDRESS (or I can't contact you) with the words Enter me as a comment below or else I can't count your vote.

Good Luck!!